Free Online Class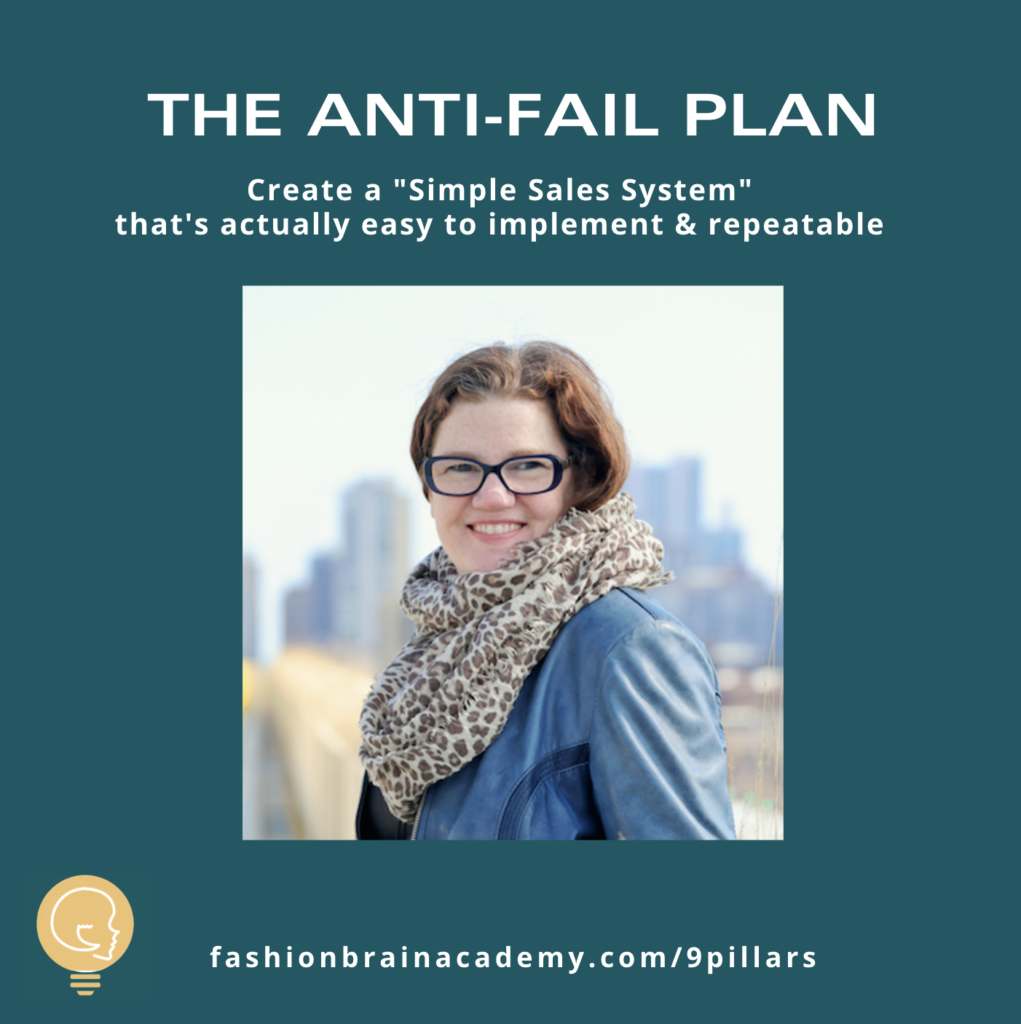 Create a Simple Sales System: Your Anti-Fail Plan
What You'll Learn
:
How to create a "simple sales system" that works on autopilot
The most important pillars of modern business that will carry you through any economy
How to identify your ideal customers and find them
How to cut out 90% of the busywork you're currently doing
How to truly have an "anti-fail plan" for your marketing & sales
Watch the entire workshop now!
After you register, you'll get an email from brain@fashionbrainacademy with details (allow 5 – 10 minutes).
Where you've seen Jane's work…

Who's Teaching?



Hi! I'm Jane. I designed my womenswear clothing line for 14+ years and owned a boutique in Chicago at the same time. My business was profitable for 13 out of those 14 years, until I sold it.
My line was carried in Bloomingdale's, Saks, Marshall Field's (now Macy's), Saks Jandel, Mark Shale, my own boutique, and hundreds of specialty stores across the country (and world).
The line was represented in 5 wholesale showrooms across the country.
I got great press over the years including CNN, FOX national TV, InStyle, Lucky, Chicago Tribune, McCall's, National Public Radio (NPR), Entrepreneur Magazine, and more.
All this to say, I have been where you are. I have done what you want to do – pretty much all of it.
I know what it's like to desperately want a successful business that you actually enjoy but feel overwhelmed with day-to-day tasks and unsure of the right direction to take. 
You CAN have it all – money, flexibility, vacations, a great team… All of it.
My goal is to save you some trouble and give you HONEST, no BS advice about what's working NOW for designers, entrepreneurs, and creatives who want a SIMPLE business that supports them is a fabulous way.
Remember…
"Perfect is good but DONE is better." – Jane Hamill