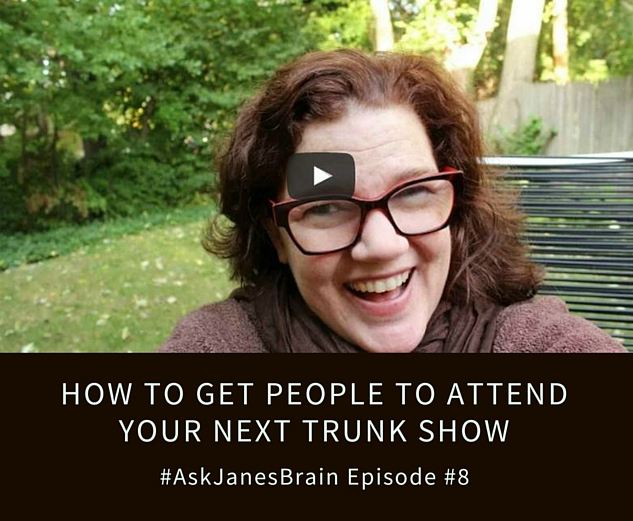 Trunk Shows can be a blast – or they can stink. it all depends on..
1) If people show up
2) If they buy your product
Today's #AskJanesBrain video gives you 2 tips about making the most of a Trunk Show.
I get so many questions on how to have a successful selling event. This time of year year it's all about Holiday markets.
Are you doing any this season? Did you notice the BRAND NEW online workshop I announced yesterday? I am pumped about it because FBA readers have asked for it for ages, and I'm finally delivering the goods.
Online LIVE Workshop: "Holiday Market Sales Formula" is happening Thursday, November 12, 2015.
Click here to check it out and sign up (you'll get the full recording if you can't attend live):
https://fashionbrainacademy.com/events
As always, thanks for reading (and watching). Have a GREAT day! Jane