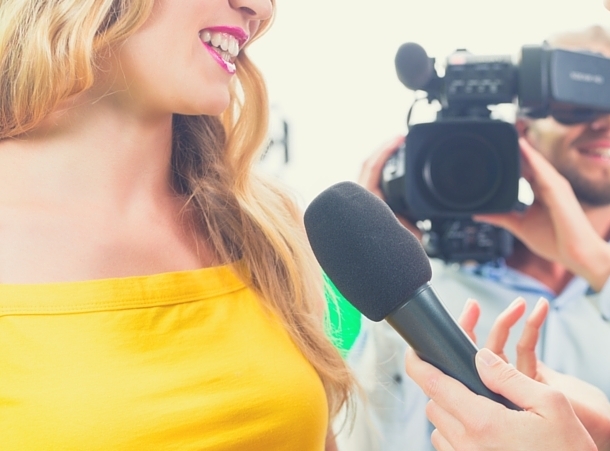 This is Part Two of DIY PR Hacks and it's all about action. If you haven't seen Part One, check it out.
Note from Jane: Hey Friends! It's ONNNNNN! I've convinced our guest post-er, Ellen Malloy (publicist, digital strategist, marketing coach, and about the smartest, coolest person you EVER will meet) to do a FREE class on generating publicity for your brand. Click here to check out the FREE online class and register now.  
DIY PR Hacks are a bunch of easy-to-execute DIY PR Hacks that can get you quick wins without investing more time than you probably have. It's not a replacement for a solid, well-thought out PR strategy or hiring a crack publicist when the time is right. But it is a way for those who need to generate some PR for their brand without investments in time and money.
Quick review: The entire idea behind these hacks is to shift your focus from getting your story told to understanding what they media are looking for so you can see where you can fit in.
Part One was about preparation and mindset; today we're covering actions.
1. Pitch Sideways
Even professional PR folks forget to remember that every journalist is writing for a specific audience and that is the foundation for every story.
At a very basic level, you already know that the audience for a financial publication is more interested in financial tips and hints than a recipe for roasted asparagus. But what might not be as obvious is that you don't have to be a financial company to get into a financial publication—all you have to do is find the financial angle of your business. This is what I call the Sideways Pitch, and if your story is interesting, relevant, and real, there's no reason for you not to get the media hit.
A Sideways Pitch is a story angle that isn't about telling your story but is about telling a story that ties in the publication's topic and perspective. You should know, a well-crafted Sideways Pitch is far more likely to get some media attention than just talking at a reporter about what you want them to write about, just because you want them to write about.
The most effective publicists focus on Sideways Pitches offered to freelance journalists. Freelancers need story ideas to pitch editors so they can make money. Editors get far more relevant pitches from freelancers who already know what they're looking for than a publicist or a business owner who just wants to get covered. Use the freelancer's easy access to the editorial gatekeepers to save time and get more coverage.
2. Create a Trend
A trend is "three" of anything. That is all.
If you're the one business doing something really interesting, you have to work hard to get a journalist to pay attention. If you're one of three businesses doing something mildly new, you get to pick which journalist gets the story.
Not two, not four. Three.
So whatever story angle you have, find two more like you and pitch away. Rinse and repeat.
3. Try Riding Bitch
Newsjacking, piggybacking—whatever you call it, slipping into emerging news stories can be a quick win if you're nimble.
Jump on breaking international or national news stories that are relevant to you or your business by offering up your local angle. Or offer your personal experience as it relates to national conversations such as gay marriage, bullying, or a natural disaster.
If you are a news junkie, the best way to go from "OMG, I can do that" to incorporating nimble thinking into your everyday scouring of the news is to read Newsjacking. He's the expert. My only add is: tread lightly. It's easy to seem more "annoying person desperately grasping for attention" than "credible source with a great angle" in this. Don't ruin relationships with half-baked ideas tossed out reactively.
4. Dominate a Niche
You only need three hits to become your own trend.
So, niche down and specialize your area of expertise in order to become the go-to thought leader on a topic.
Here's how that looks: Instead of trying to get press coverage as a local jewelry designer focus on your technique, tools, or even temperament in order to craft a perspective that helps you stand out from the crowd. Become the expert on bespoke jewelry crafted from family heirlooms. Or how about the expert on crafting jewelry from objects found at high-end estate sales. The last bringing with it stories about how to shop estate sales, the history of the found objects, and even techniques for crafting your own custom jewelry.
Would you rather talk to the local jewelry designer or the hand-crafting artist sifting through fancy estate sales to find just the right piece? Three media hits later, you're a trend—a force to be reckoned with!
5. Make it Extra-Ordinary
If you're dead in the water, it's time for the big Kahuna. The Hail Mary pass. The "you can only do this once," technique of over the top. The most expensive cocktail ever sold is gonna get covered—probably a lot. But note: that's one hella expensive cocktail. It's not kinda pricey. It's not super expensive.
It's ridiculous.
You can't try this hack and not be ridiculous. And, again, you can only do it once.
So tell me this… Did you like this post? If you did and you want more, then join Jane and me for something cool…
FREE Online Class: "Getting Publicity: The 6-Step Process to Getting Placements in Big Media Outlets" 
Just click here to check it out and sign up: https://fashionbrainacademy.com/publicitywebinar/
In the comments below, tell me the ONE QUESTION you have for me about getting press for your brand. I'll read everything you write and try to over it all in the free class next week.