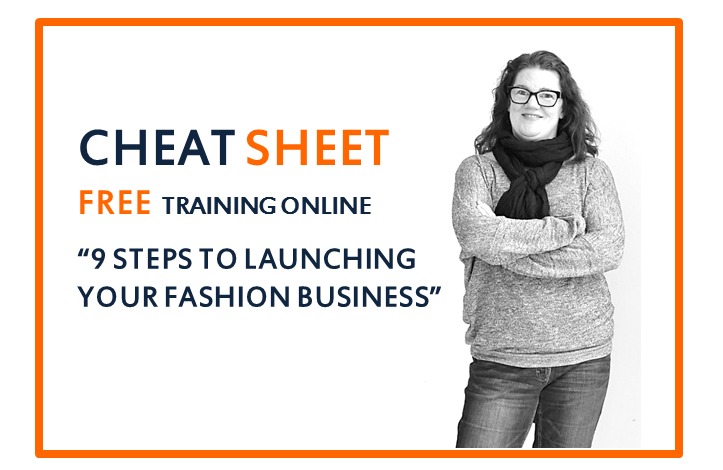 Hey there! Are you free on Friday?
I'm doing a free online Workshop all about the steps to launch and I'm psyched to share with you my brand-new cheat sheet. Yep, everyone who registers will get a downloadable, paste it on the wall, keep yourself organized, I wish I had it before I started cheat sheet for launch.
During the training, you will discover:
what you need to do and in what order to launch a line of clothing or acccessories
the top 5 mistakes new designers make in the first 6 months
a PDF downlaodable "cheatsheet" of the 9 steps to launch
what's working well RIGHT NOW for emerging designers and what it means to you
best-practices to save you loads of frustration, time, and money
I will leave time for Q&A at the end of the live presentation so come ready to learn and get involved!
Like I said, if you register, you will get my brand new downloadable cheat sheet with the 9 Steps. Try to make it LIVE because I'll be giving away a free seat to my ALL NEW updated "New Designer Program 2.0" online course ($349 value) to one lucky attendee. But you must be LIVE on the webinar to be in the running for the freebie.
Live Online Presentation (FREE)
"9 Steps to Launching a Fashio Biz in the next twelve Months" + the Cheat Sheet
Friday, September 25th, 2014
1 pm EST (10 am PST, 12 pm CST)
Your Host: Jane Hamill, founder of Fashion Brain Academy