Shopping for someone else but not sure what to give them? Or maybe you have someone in your life who likes to give gifts like step stools and humidifiers and you want to give them a hint??
The answer is a Fashion Brain Gift Card.
Gift cards are delivered by email and you can customize the TO, FROM, and NOTE at checkout. You can print out the PDF of the Gift Card to give to the lucky recipient or forward it to them via email.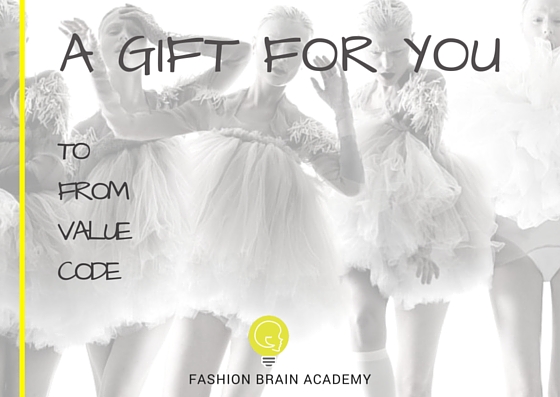 You can purchase standard amounts (see below) or specify a specific Course or Program you want to gift. We customize EACH card so please just let us know what you want and we'll make it happen!
Please Note: After you purchase, we start preparing your SPECIFIC gift card by hand. Please allow time (2 – 8 hours) for us to get it ready and email it to you so it's lovely and customized just for you. 
The Fine Print: Gift cards can be used any time and never expire. Gift cards have no cash value and can only be used for Fashion Brain products and programs. Just reach out if you have any questions.