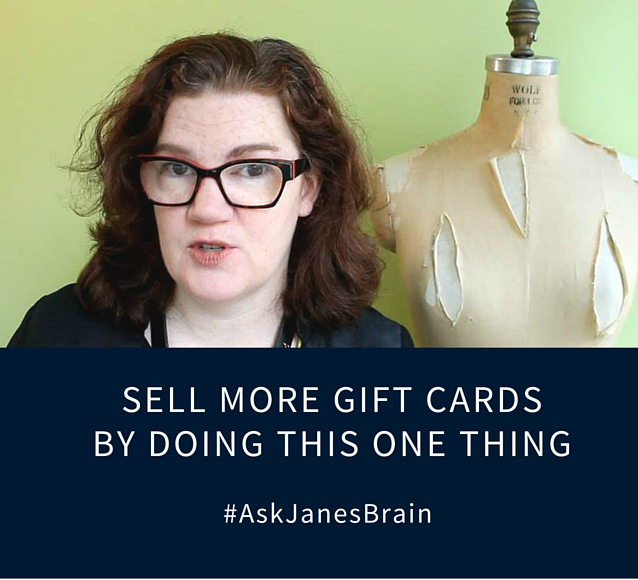 It's Holiday crunch time…
Some of your customer may be getting nervous about whether or not their gift will arrive in time. 
When that happens, they'll stop ordering merchandise and it's PRIME TIME to offer them gift cards. 
And I want you to do it in a VERY specific way. Watch the video now to get the simple strategy…
The keys to making this strategy work:
Make them ONE offer – by a gift card.
The email you send should be a solo email JUST to offer them a gift card. That means there is no other message in the email, no "and you can also go to our site", no "or you can click here to order a shirt…" NOTHING but the gift card LINK in the email.
Make it kindergarten simple to purchase. Click here, choose your gift card amount, buy now. That's it.
Make sure they understand they'll get a DESIGNED, beautiful, printable card to put in an envelope so they gift giver looks like they tried and cared and didn't throw this together at the last minute.
What do you think? Are you going to try it? Leave a YES or NO comment below. Bonus points for coming back and telling me your results!
As always, thanks for watching and reading, 
Jane
P.S. Fashion Brain has gift cards too! Put your name on an FBA Gift Card today, just CLICK HERE.