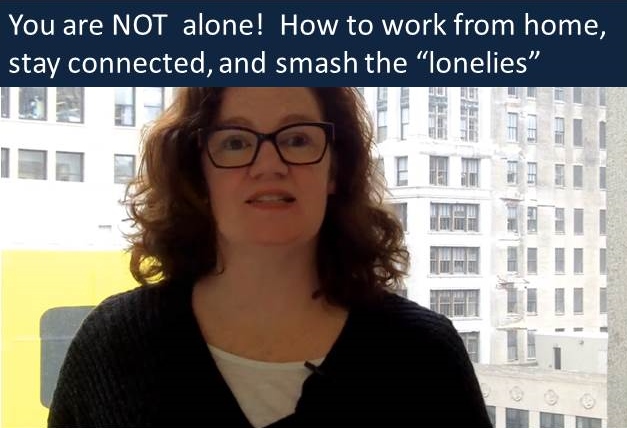 If you work from home, you know there are pros and cons.
On the plus side:
No water cooler, no chit chat with colleagues
Short commute
You can wear your P.J.s if you want
There are people expecting you at a certain time – so you stay accountable
And the cons:
Ummmm, no water cooler, no colleagues
You tend to talk to yourself all day
Wearing your P.J.s all the time is a tad demoralizing
If there's no compelling reason to get out you can go a little stir crazy
In this video, I show you 3 ways to stay connected to the world and avoid the Howard Hughes effect. In many ways, we're all kindergartners at heart – we secretly love a schedule – event if it kills us to admit it.
Leave a comment below and let me know what YOU do to smash down those "lonely entrepreneur" moments.
And if you're curious about what a Master Mind group is all about and if it can help YOUR creative business, just click here.
Thanks for watching and reading!
Jane