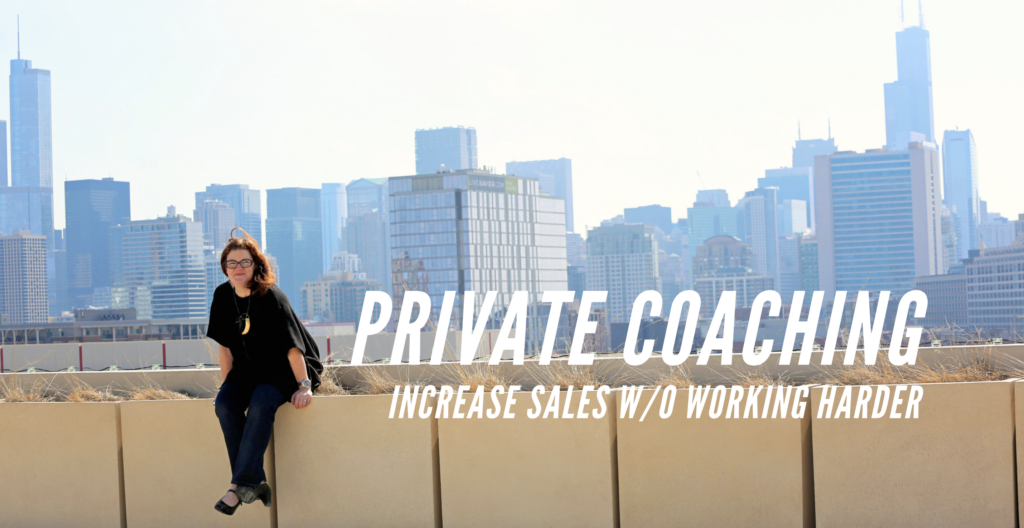 If you've been slogging away at your business for a while & still thinking:
"I'm

working way too hard

to be making this little money."

"My business looks good on paper but

it's killing me

."

"I feel like I'm

missing something

important for my business that everyone else seems to know."

"I've totally lost track of

my ideal customer

and how to speak to them."
If that sounds like you, I get it.
If you're feeling stuck and you KNOW there has to be an easier way, let's talk. You can book a call to see how private coaching could help you.
I help business owners & product entrepreneurs make more money without working any harder.
Hopping on a call together is not going to be a high-pressure sales call. 
It's an honest conversation to see if it's a fit to work together.
You'll tell me about your business, your goals, and what you're struggling with. I may have questions for you and you probably have some for me.
At the end of the call, if I believe I can help you reach your goals via coaching, I'll let you know. If I'm not the right person or don't feel it's a fit, I'll suggest a different next step for you. Either way, you'll learn something new about your business and get clarity on your next steps.
Find out if coaching is right for you.

Got questions? Just reach out to us at brain@fashionbrainacademy.com.