The Anti-Fail Plan LIVE Experience
A New Approach to Business for 2023.
What Is It?
A 9-week LIVE experience based on the strategy from this podcast that's been life-changing for our clients
By the end of the program, you'll have a ONE PAGE plan for your business that's simple and actually do-able 
We're combining your entrepreneurial mindset and belief system with your specific marketing activities–> so you have complete clarity on how to attract and sell to your dream customers every single day
We'll take the guesswork out of what to be working on when because your One Page Plan will tell you exactly what to work on and you'll have the belief to go with it 
By the end of this experience, you'll have a deep understanding of your "perfect" customer, how to speak to them and find them, and how to lead them into a sale – over and over again
What You'll Learn:
How to identify your ideal customers and speak to them so they pay attention 
How to upgrade your mindset so your run your business with ease and confidence
The most important pillars of modern business that most entrepreneurs are missing — and will carry you through any economy
How to create a "simple sales strategy" that can work on autopilot
How to identify your "best" product category that serves the customer and has the best margins
Exactly what to focus on and what to stop working on – specific for YOU and your goals
How to cut out 90% of the busywork you're currently doing
The Blueprint We'll Follow: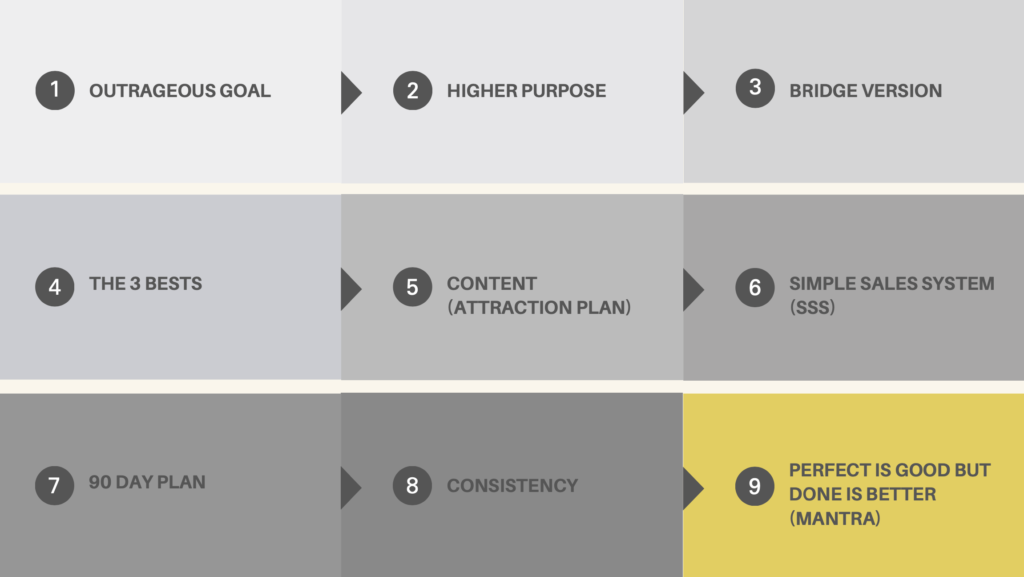 The Details:
We start January 17th and run for 9 weeks. NOTE: There's still time to join and catch up.
Sessions are Tuesdays at 1 pm CT (Chicago time)
Recordings will be available 24 hours after each live session
You get LIFETIME access to the material and recordings
Each session will contain a short lesson and time to IMPLEMENT, plus live Q&A with Jane (allow 60 – 90 minutes)

Jane's 100% Guarantee
If you go through this program and it doesn't significantly change the way you approach your business and your SIMPLE sales strategy for the better, we'll give you a full refund. I'm serious about that. 
Your Investment: 2 Options…
1 payment of $797

3 payments of $269 ea.

After you register, you'll get an email from brain@fashionbrainacademy with details (allow 5 – 10 minutes).
Where you've seen Jane's work…

Who's Teaching?



Hi! I'm Jane. I designed my womenswear clothing line for 14+ years and owned a boutique in Chicago at the same time. My business was profitable for 13 out of those 14 years, until I sold it.
My line was carried in Bloomingdale's, Saks, Marshall Field's (now Macy's), Saks Jandel, Mark Shale, my own boutique, and hundreds of specialty stores across the country (and world).
The line was represented in 5 wholesale showrooms across the country.
I got great press over the years including CNN, FOX national TV, InStyle, Lucky, Chicago Tribune, McCall's, National Public Radio (NPR), Entrepreneur Magazine, and more.
All this to say, I have been where you are. I have done what you want to do – pretty much all of it.
I know what it's like to desperately want a successful business that you actually enjoy but feel overwhelmed with day-to-day tasks and unsure of the right direction to take. 
You CAN have it all – money, flexibility, vacations, a great team… All of it.
My goal is to save you some trouble and give you HONEST, no BS advice about what's working NOW for designers, entrepreneurs, and creatives who want a SIMPLE business that supports them is a fabulous way.
Remember…
"Perfect is good but DONE is better." – Jane Hamill