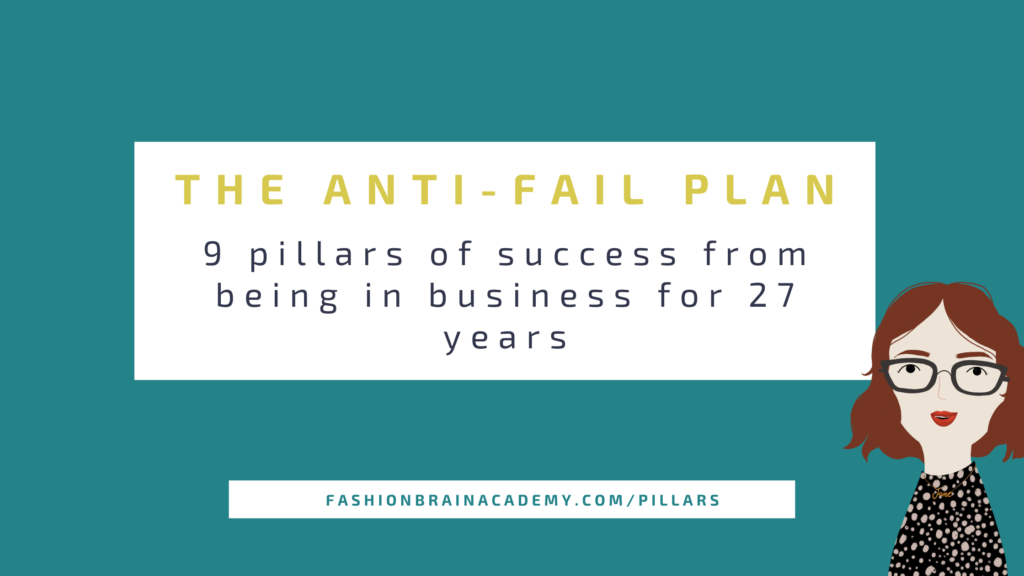 What makes a successful business? Money isn't the ONLY thing we need to think about in business in order to get success, there are more elements to it. 
We want a business that has these 4 things:
Serves your customers/clients

Serves the world

Fills you up

And monetize at the same time…
Today, I'm breaking down my "Anti-Fail Plan", which is made up of the 9 pillars of success from being in business for 27 years.
We deep dive into the 9 Pillars today:
Outrageous Goal
Higher Purpose (not in a religious way)
How to get from where are now to our outrageous goal
Focussing on the "3 bests" in your business
Your content (attraction) plan
Your "Simple Sales System" that's actually do-able 
Why consistency is important & how to do it
A new mindset: Perfect is good but DONE is better
Your 90-day plan
Heads up!!
I'm teaching this ENTIRE strategy in a LIVE 9-week online course. I'm SO FLIPPING EXCITED. Learn more here: 
The Anti-Fail Plan LIVE Experience (9-week online program)
It's a new way to do business and will help you create a simple plan for marketing & sales that's actually do-able.
Back to the episode! It's a good one and packed with actionable ideas for you to think about and try today.
You can also listen on iTunes, Stitcher, Spotify, or Soundcloud
Resources mentioned in this episode

Quotes from the Episode
"Each business is unique, but the concepts are the same"
"Having confidence means you take action. Taking actions means you're gonna fail sometimes and you're gonna win sometimes, but you don't even take action if your confidence is low. So plan equals confidence. Confidence equals action, action equals results. "
"Perfect is good. But done is better. We embrace imperfect action."
Thanks for listening, let me know what you thought in the comments! 
xo – Jane