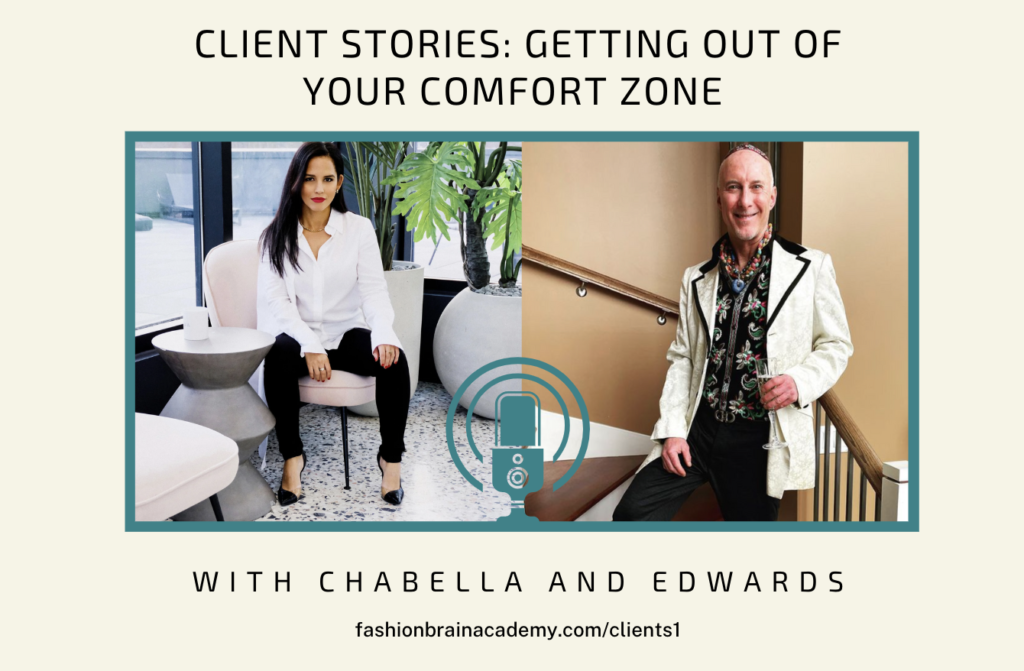 "What's it really like to have a business coach?"
Our clients tell all. ????
Today I bring it on two different clients. Chabella is the owner and designer of Chabella Gomez, a womenswear line that's New York style mixed with a sustainable mission.
Edwards Buice is the creative force behind David Edwards Clothier, an online menswear boutique that combines Edwards' love of fashion and travel.
They have different businesses but the common theme is this.
They  both agree that investing in a fashion business coaching means getting out of your comfort zone.
Doing things you wouldn't normally do, and thus seeing results you wouldn't normally get. 
This is an interactive and conversational episode that you don't want to miss.
We discuss…
what they were looking for in a coach
specific issues they were having with their online businesses to seek out coaching (the Club and private coaching)
accomplishments they've had since getting coached
feeling isolated as an entrepreneur and how the Club helps
what's next for their online businesses
Listen now – it's a good one!
You can also listen on iTunes, Stitcher, Spotify, or Soundcloud
Resources mentioned in this episode
Quotes from the Episode
"Coaching is like a navigation system. You're driving along and you have someone who's a sounding board – who's giving you advice and telling you to go this way, go that way."
"I felt like I was in a safe environment, with my peers and with you and you are just obviously so knowledgeable and just sort of relatable. And so it just really felt reassuring because it wasn't just about, of course there's honest, constructive criticism that you get. And I love that because I've never had someone actually look at my business in this way and pinpoint these little things that I could be doing with actions, not just pinpoint a problem, but there's a solution. And you offered that solution."
"You're (Jane) so relatable and you present information in a way that isn't just technical, and is for the person who's in the trenches. I'm an entrepreneur who's running this business day in and day out and I need something I can do right now – not theory."
Thanks for listening, and remember…
Perfect is good, but DONE is better.
xo – Jane