THANK YOU. You're confirmed for the class!
"9 Steps to Launching a Profitable Fashion Line"
Wednesday, April 13th at 1 pm central (Chicago) time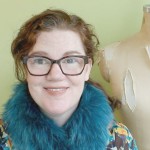 Here's how to join the class:
This is a LIVE class and we will NOT be releasing a recording so do what you can to attend live.
"See" you in class! – Jane