Are You Ready for a Sales Rep for Your Clothing or Accessories Line?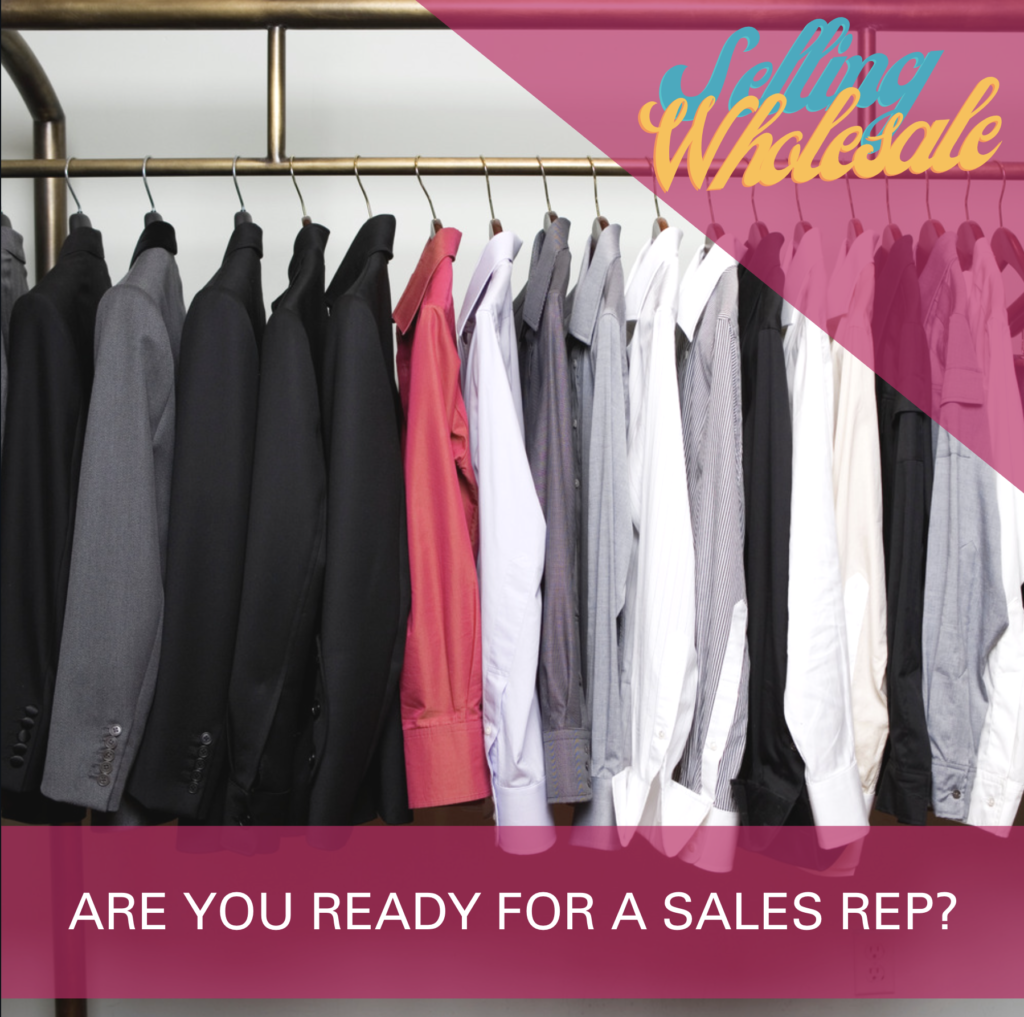 Good sales reps are very busy and they want lines that have a proven track record in sales. They aren't always willing to take a chance on your line if you haven't sold it at all yet.
A lot of startup fashion designers don't like the idea of selling their own product. I understand completely because I used to feel the same way about my line! I think it's important that fashion designers understand the steps involved in approaching a retailer and have experience selling wholesale.
While I do recommend you sell your own line in the beginning, I also think there comes a time when you need help selling. So before you go looking for professional sales help, here are a few things to consider.
Do you have a real plan for marketing your product to help support your sales rep's efforts?
Have you sold your product yourself so you understand the process?
Do you have a product that's been proven to sell already?
Will you give the reps exclusive territories when appropriate (no house accounts)?
Are you clear on your minimum order requirements, a good price list and line sheets?
Do you have professional photos of your line ready?
Do you have a statement of your terms of sale including your return policy?
Do you understand that open communication is the only way to make a sales rep/vendor relationship really thrive?
Do you understand that throwing sales goals at your rep is not conducive to motivating your rep and that you should decide sales goals together instead?
Are you positive you won't begrudge giving a commission to sales reps for sales you think you "could have easily made" yourself? (Think hard about this one?!)
Are you willing to commit for the long haul to a fair commission rate?
Do you understand that multi-line reps are just that – they have more lines than yours? This means they aren't your employees and that sometimes your product will have to take a back seat.
So what do you think? Are your ready for a rep? In the comments below, please let me know if there's anything else that should be included in this list!
This post was inspired by Mana – but tweaked for the fashion industry.