Online Mini-Workshop Available Now "Build Your Audience Before You Have a Product to Sell"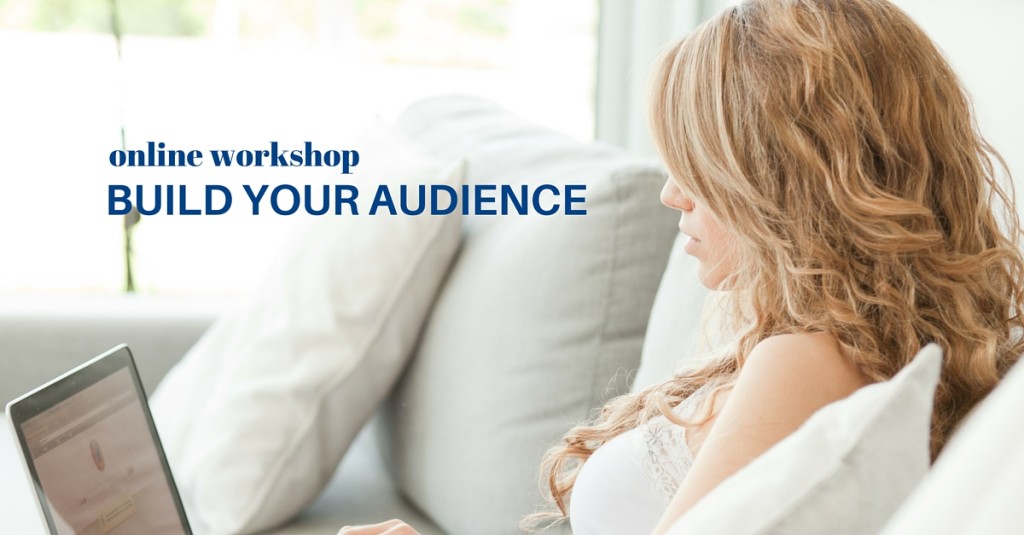 Here's the deal… If you want customers buying your new product right away, you need to build interest before you launch. You don't have to wait until you're ready to sell to build an audience. You don't even need to know exactly WHAT you're going to sell. This Workshop teaches you to build a community of like-minded people based around their LIFESTYLE, and not your specific product.
This online "mini-workshop" will give you specific details on how you can build a following before you have your product ready. Here's what you get:
2+ hours of Video, PDF downloads, worksheets
The goal of the online workshop is to build an audience NOW so you have someone to launch TO when you're ready
Simple, step-by-step strategies
Available now, at your own pace, on any device
Access to the material for ONE FULL year
What: "Build Your Audience Before You Have a Product Ready"
Where: Online Video Workshop (available immediately) with Jane Hamill, founder of Fashion Brain Academy
What's Included: Complete access to the entire video training for one full year including the slide deck and "cheatsheet" download
What the Workshop Page Looks Like: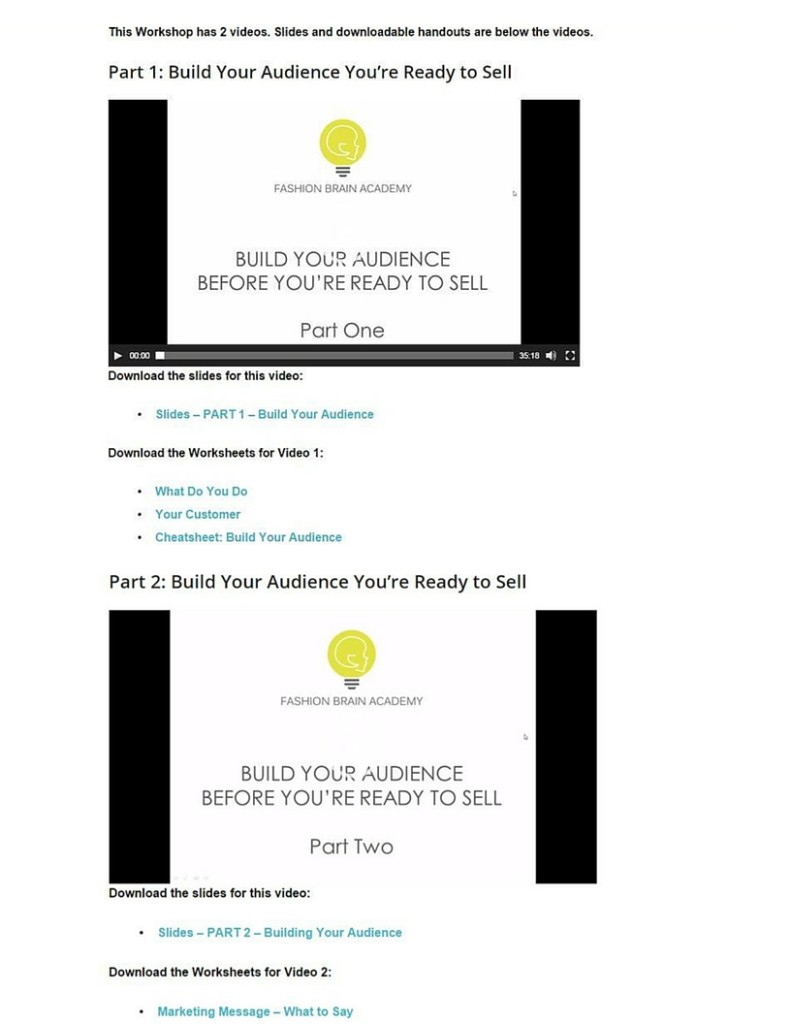 Your Investment: $47

After you sign up, you will receive an order confirmation plus a separate email from us with complete access details (allow 5 – 30 minutes). This is a digital product, nothing will ship to you.
"Of course you can sell without building a brand, a reputation and trust first – 
only it will be a lot harder and cost you a lot more money."
Sarah Gebauer, The Social M's