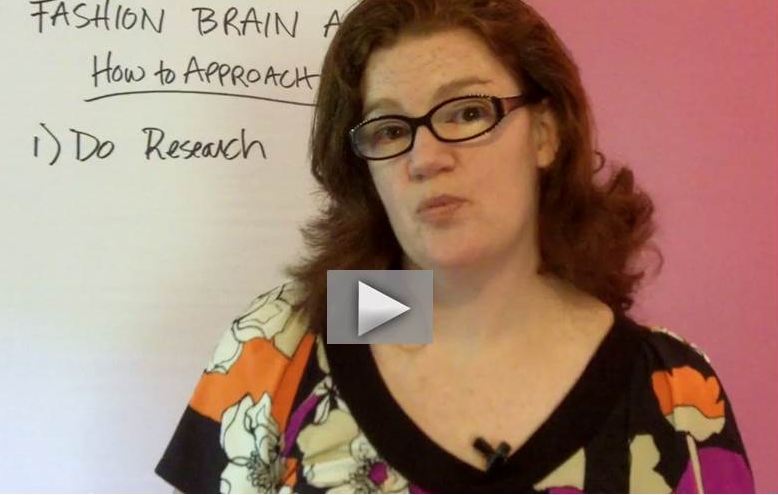 One question I get nearly every week is this…
"Jane, I want to get my product into boutiques. How do I start?"
Today's video tells you what to do first – even before you can start approaching retailers. I also explain what to send a buyer and how to make it all about THEM, and not about YOU.
Did you like this video? If you want to go further with this topic and learn the step-by-step process of approaching a store, I have a class for you. My "Sell to Boutiques" course teaches you what to send a buyer, how often to follow up, what to say and what NOT to say to a buyer, the "perfect" email template to use, and how to get over your fear of selling.
PLUS, there's a bonus "Ask Me Anything" LIVE call just for "students" of the course. It's coming up on Thursday, March 6th, 2014, at 1 pm EST. All "Sell to Boutiques" students will get the full recording – if you can't make it live.
Check it out here: https://fashionbrainacademy.com/blog/e-learning/bootcamps/
Have a great day!
Jane