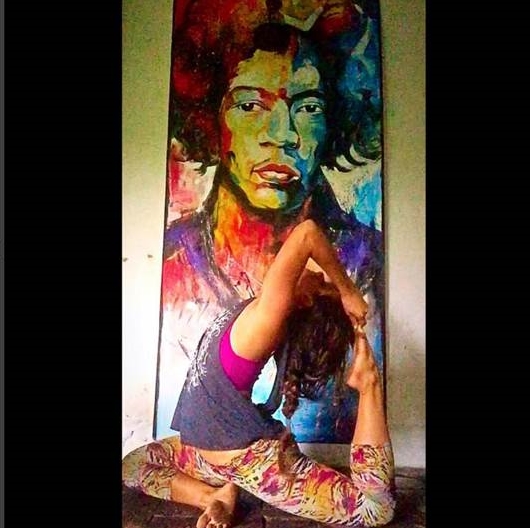 Today's #AskJanesBrain question comes from a designer I absolutely adore. Meet Courtney Graham, aka the bohemian yogi who's currently traveling the world (she's in Peru right now) and is "practicing loving everything".  
Here's how she sent in her question via Instagram – gotta love it!!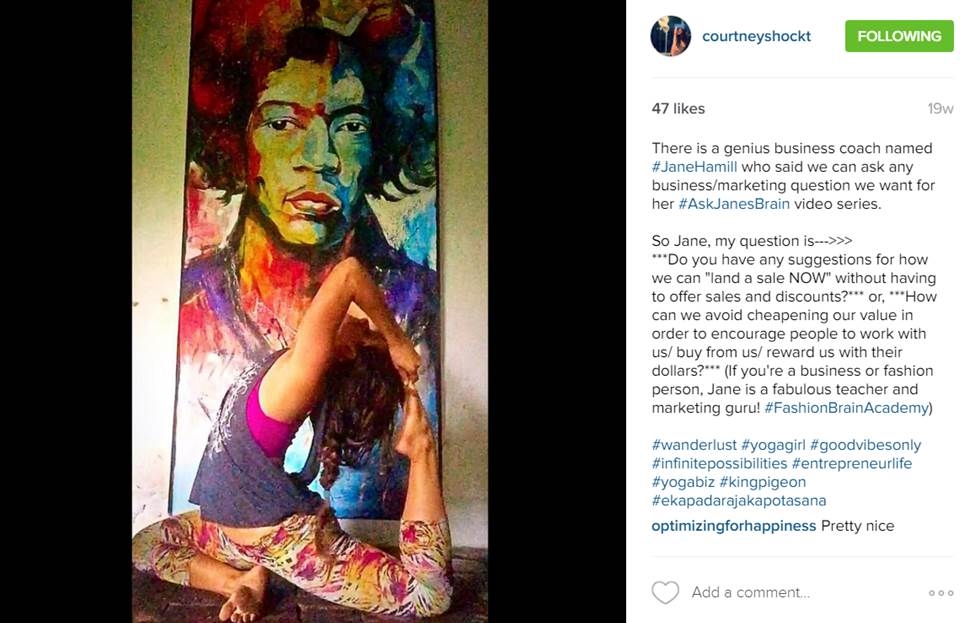 Q: So Jane, my question is—>>>
***Do you have any suggestions for how we can "land a sale NOW" without having to offer sales and discounts?*** or, ***How can we avoid cheapening our value in order to encourage people to work with us/ buy from us/ reward us with their dollars?***  – Courtney
A: Yep, I have some strategies for you, Courtney.
Watch the video now.
So what do YOU think?
If you like this video, give me a LIKE and in the comments below, tell me if you struggle with giving discounts when you don't want to and how you deal with it. I can't wait to hear from you!
As always, thanks for watching and reading,
Jane
P.S. If you want to submit a question to be answered on the blog or in a podcast, click here: https://fashionbrainacademy.com/contact/ask-jane