Get in the Hot Seat!
I'm looking for 2 designers who want to comeon the line with me during my next free Webinar, "What to Say to a Retail Buyer – The "Script" You Can Use". That's right, I'll walk two entrepreneurs through EXACTLY what to say on the phone with a buyer LIVE on the line.
Are you game? Do you want one of 2 Hot Seat spots?
Here's how to get a Hot Seat "ticket"
Go to our facebook page and post "I want a Hot Seat spot". You only have to post once to enter to win the free laser coaching spot.
You must be available to come on the phone line LIVE during the September 21 Webinar (start time 1 PM EST).  The live role play portion will be about 30 – 40 minutes into the presentation.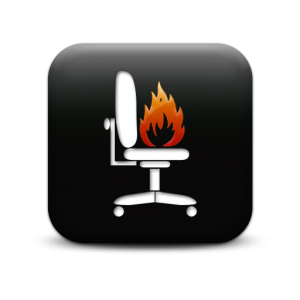 That's it! We'll pick the two Hot Seat designers the day before the Webinar and send the winners the access details about how to participate live on the line.
Have you registered for the Webinar?
If you haven't already signed up to learn how to talk to a retail buyer, you can do it here. Even if you don't get a Hot Seat, you'll learn a TON!
Free Webinar
What to Say to a Retail Buyer – The "Script" You Can Use
Friday, September 21, 1 pm Eastern
(12 pm Central, 10 am Pacific)
Jane Hamill and Boaz David