How to start a clothing line that
doesn't take over your life
Your 8-Step Blueprint to Launch a
Profitable Sewn Product Line
How to start a clothing line that
doesn't take over your life
Your 8-Step Blueprint to Launch a
Profitable Sewn Product Line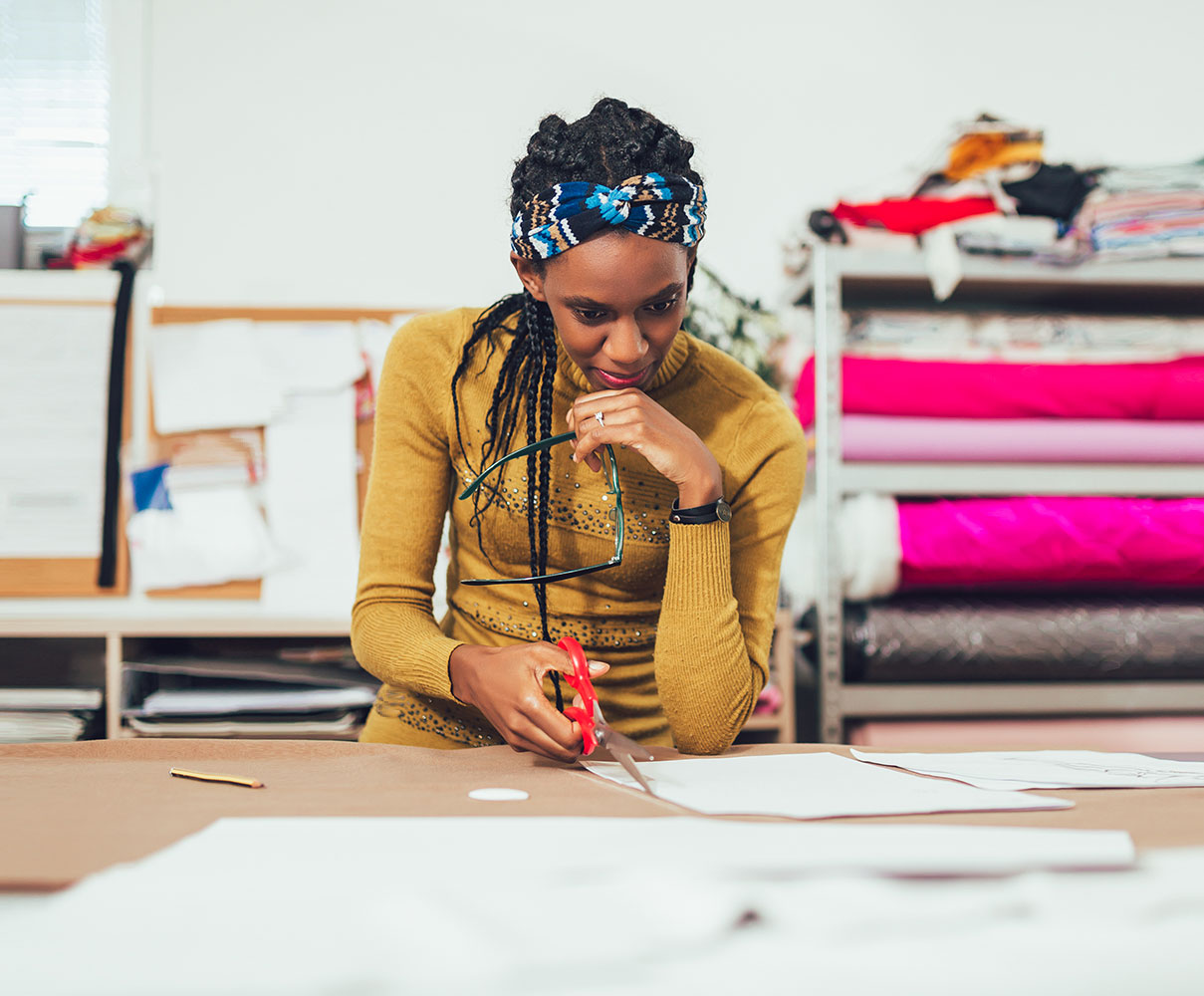 Curious about how to market a clothing line or start a business selling any of your sewn products?
Listen to the podcast to hear Jane cover how to market yourself and how to get consistent traffic & sales online.
Get started today in setting up your clothing line or sew product business. 
Start a profitable fashion business that works for YOU and your life.
This step-by-step online course is your ultimate shortcut for creating a business that allows you to use your creativity every day and make money doing it.
Skip the frustration and dues-paying, save yourself loads of time, and finally see your product go from just an idea in your head to something sold in stores, online, and in the hands of your dream customers.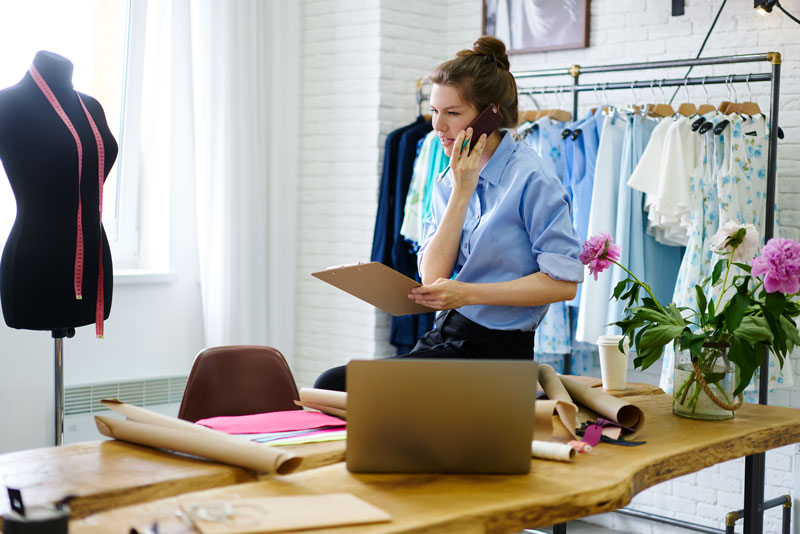 Just wanted to let you know that your startup New Designer Course is saving me many hours of mistakes, making my life less stressful, and giving me more confidence. You're like my hidden gem. Thank you. Thank you. Thank you.
An online course for designers ready to start their clothing or sewn product business
This program will tell you WHAT you need to know, HOW to do it, and WHERE to get it. This is the program I wish I had when I started.
– Jane
An online course for designers ready to start their clothing or sewn product business
This program will tell you WHAT you need to know, HOW to do it, and WHERE to get it. This is the program I wish I had when I started.
– Jane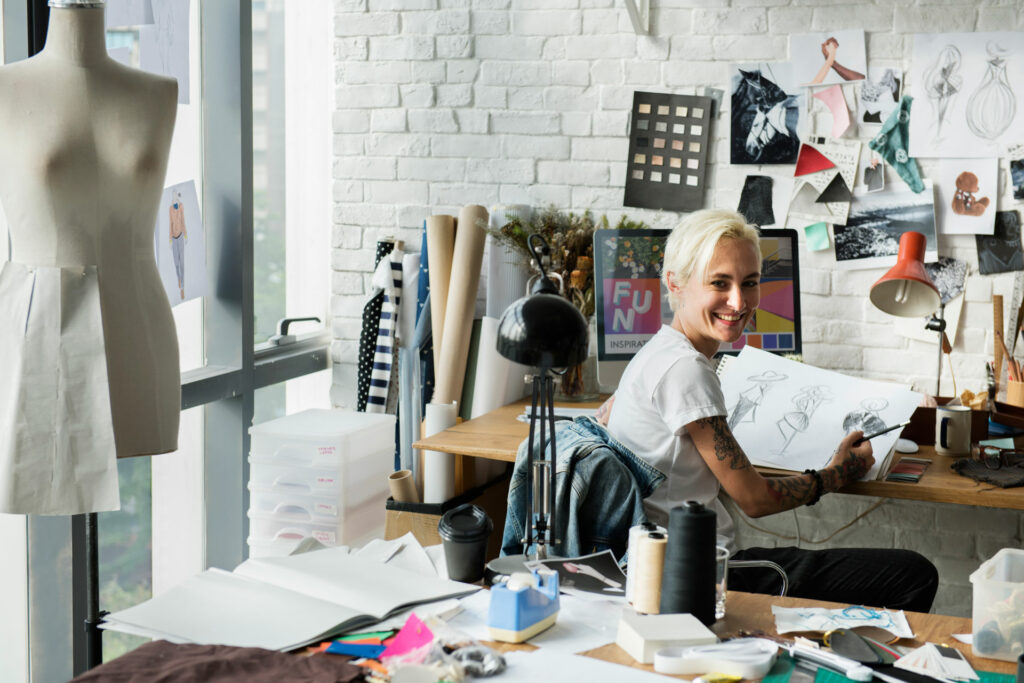 I went from having an idea and some drawings to having a business license, professional patterns made, fabric, sourced, a blog up and running, and my first set of samples made. I'm about two months from launching, all since April! And I'm a family physician with no design or fashion training, so incredible! I would've made so many mistakes without her guidance. Jane is such a kick in the pants, I had fun all along the way. Worth every penny and every minute spent. Thank you so much Jane and Fashion Brain Academy.
This course helped me understand where I went wrong with my current business, realizing I should have had more of a limited product line and planned for manufacturing from the start. I have a much clearer idea of what to do now.
I've gained more confidence in my ability to become an entrepreneur In only 8 weeks, I started an email list, edited the collection, contacted a local manufacturer, contacted a web designer, and even posted a video of myself on Facebook. I've gotten way out of my comfort zone! I think my biggest win was to have the courage to edit my entire collection in order to focus more on my customer's needs which will help me make sales when I launch.
This course is NOT for tire kickers. I am happy to offer you a full 30-day guarantee if you fill out the worksheets and the course downloads, send us your work, and tell us why it's not a fit for you. If you watch the trainings and do the work and still feel it's not a fit within the first 30 days, let us know and you'll get a full refund.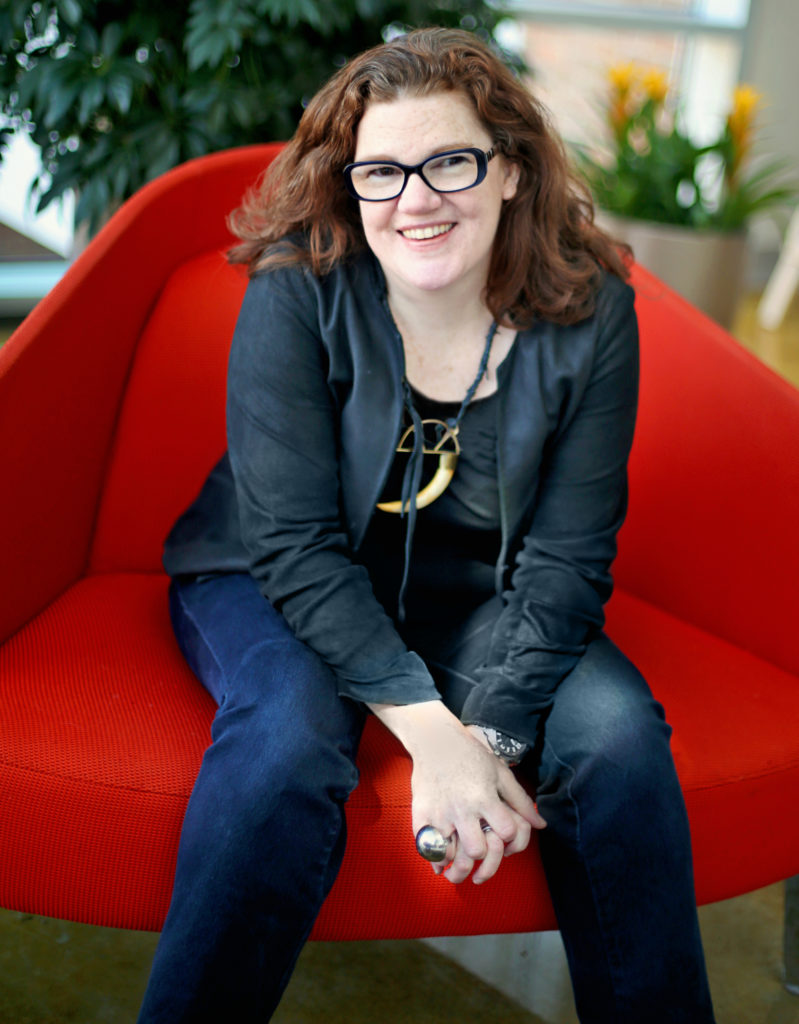 I'm here to help you make a living using your creativity while becoming business savvy – even if you hate selling and cringe at the idea of a marketing plan.
I'm a former clothing designer and boutique owner, and my work has been featured on CNN, Entrepreneur, WWD, NPR, InStyle, Fox, and more. My clothing line was sold to Saks, Bloomingdale's, Saks Jandel, Macy's, and hundreds of specialty stores.

I ran a successful boutique and wholesale business for 14 years. I had showroom reps in 5 cities and I know what it's like to run a business – day in and day out. I made a lot of mistakes along the way. I'd like to save entrepreneurs trouble, time, and money and be the "road map" for a profitable business – the road map I never had but wished I did.

I was 25 when I designed my first Jane Hamill line and opened my boutique in Chicago. There was a lot I didn't know about running a business, I mean a lot, like buckets. I learned the hard way – through trial and error, long hours, dedication, and a little luck.

It wasn't an easy process but it did work. I ran both businesses (wholesaling my women's line and the retail shop) for many years until I sold them – 2 kids and 14 years later. I made a great living using my creativity and I designed my business around my LIFE – and that's exactly what I want for you.
What's inside the New Designer Program?
The Launch a Line is a complete online training course that includes 8 Vital Steps to launching a fashion business. You get all the no-fluff information in the form of videos, audios (mp3 files), worksheets, downloads, cheat sheets, and spreadsheets – 25+ hours of training materials. You get the links to all the trainings so you can watch, listen, and work on the material as often as you like – whenever it suits your schedule, from any device.
Setting the Foundation for Your Business
The Four C's – Customer, Culture, Competition, Concept
Building Your Audience Before You Are Ready to Sell
Money: Startup Expenses & Costing Your Line
Finding Fabrics & Suppliers
Producing Your Sample Line
Preparing to Sell Your Line
Plus, The STARTUP VAULT! as a free bonus!
Subscribe to the podcast that helps you start and grow a clothing line that
makes money
and is a blast to run!
No fluff, just a proven roadmap to business success so you can pay yourself, your team, give back, and enjoy your life. Subscribe wherever you listen to your podcasts.
"It's very beneficial for me to get help from Jane to sort out my thoughts and nail down decisions. The work always feels much simpler after a coaching session with Jane. I feel more at ease in my marketing and like everything is on track.
Working with Jane helps alleviate the pressure I put on myself with the overwhelming amount of decisions I have to make. It's such a relief to be able to figure out what my next steps are going to be and get back into action.