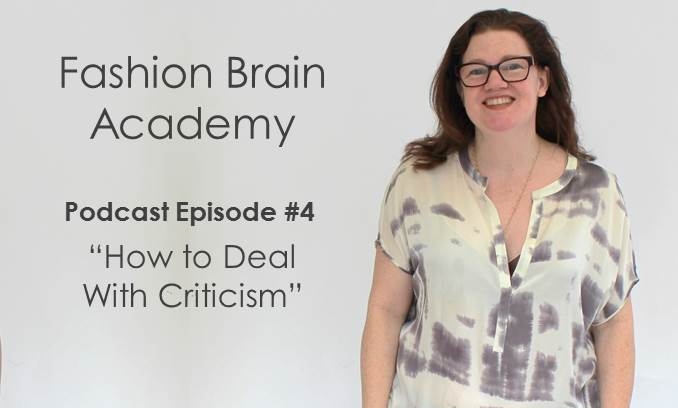 She said WHAT?
Did you ever get a comment that left you a little stunned? The more you put yourself out there, the more feedback you'll get. Sometimes it feels like everyone has an opinion and they're sure to tell you.
Today's episode is all about ways to handle criticism gracefully – and even learn from it to help your business.


Click here to listen and learn >>>
Ages ago I read a very interesting statement.
Success = Criticism
At first I felt a little depressed when I read this. I mean, why can't success mean awesome high fives from everyone?! But then I shook off that fairy dust and remembered I live in the real world. And in this place we call Earth, people are jealous of success. It's just human nature.
Criticism will come your way when you achieve any measure of success – or perceived success. It's up to you to decide how you're going to deal with it.
Here's what I cover in this episode:
Your mother was right – at least this one time
How to decide if you should listen to naysayers or ignore them
The urge to give someone a real slapdown – and what to do with those feelings
What you can say if a buyer doesn't like your line
What to keep in mind about critics – and how they're not all created equal
Why being prepared for criticism can help you and your business
What to think about when someone criticizes you
The difference between feedback and insult – and sometimes it's a fine line
What to do with people who make passive-aggressive comments
Criticism is part of life and business and in many cases you can learn a lot from it. But every once in a while you may find yourself getting upset with critics. And staying angry is one of the worst thing you can do. It's bad for business, your health and well-being, and it can make you lose sleep.
At the end of this episode, I give you 3 specific steps you can take to really DEAL with criticism and move on from it.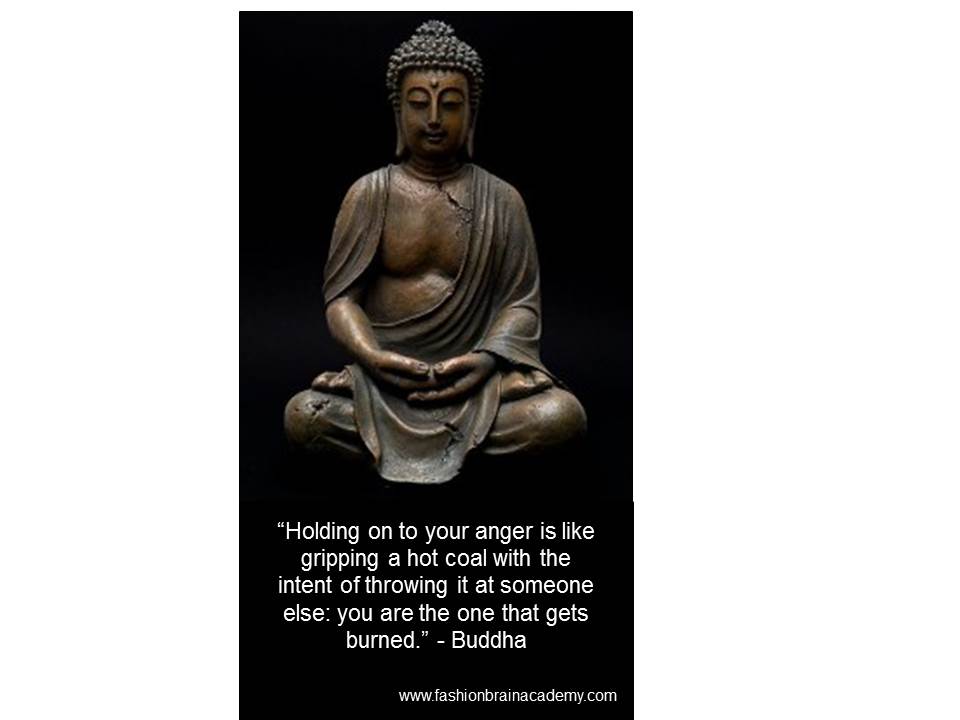 It's YOUR Turn! Have you been hurt by criticism and how did you handle it? Did it spur you on or paralyze you for a while? Do you have any strategies to share?
Be specific and share your best stories, advice, and experience in the comments below!
As always, thanks for reading and listening,
Jane
Show Notes:
Online Course mentioned: "How to Sell Your Line to Boutiques" https://fashionbrainacademy.com/blog/e-learning/bootcamps/
More quotes from Buddha:
https://www.goodreads.com/author/quotes/2167493.Gautama_Buddha
To download the podcast to your phone or mobile device, go to the podcast here. Then follow these instructions:
1. Right click on the recordings link (to right click on a mac, hold down the "Control" key while you click the link).
2. Select "Save link as", "Download linked file as", or "Save Target as", depending on your web browser.
Chrome Users: Left click on the link, then press Control S (Command S on mac) to download the audio.