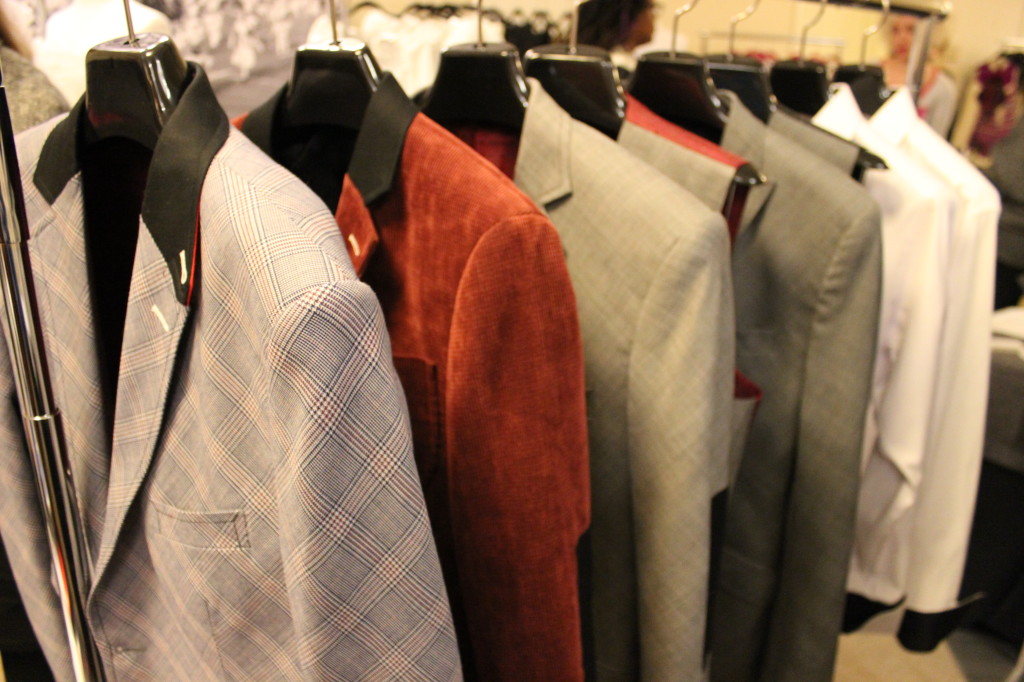 Emerging designers have a lot on their plate. Fabric sourcing, production issues, fittings, inspiration, payroll, hiring a team, paying taxes, marketing, branding, selling, the list goes on and on… And many of us are hesitant to get the help we need.
Sometimes it's that we're being cheap, maybe we don't know who to hire, or perhaps it's because we tend to insist on micro-managing everything ourselves. If that sounds like you, keep reading.
There is a website that I really can't live without and my clients are loving it too! It can help you with lots of different "mini tasks", and it's called Fiverr
. To tell you the truth, it's pretty much changed my life.
Fiverr
is a website where people post available gigs – starting at $5. Basically, it's anything someone will do for you for 5 bucks. Here's how I have used Fiverr to help my business:
Set up a new WordPress website for my "Sell to Boutiques" online course ($5, not joking)
Create my very own Fashion Brain original jingle – well, more like a rap.  Click to start gettin' down.
Create a simple logo for my Marketing Course
Update and clean up plug-ins for my blog
Create a 30 slide Powerpoint based on my presentation notes and examples of previous Workshops
Create professional looking flyers on Photoshop
Data entry – email sign-ups in a notebook from a live event. I scanned the hand-written list, sent it to the Fiverr person, and a day later all 150 names were neatly organized in an excel spreadsheet. Saved me so much time!
Research and write an article about different email blast systems (around $20)
Video editing (SO MUCH time saved!)
mp3 audio editing
Using Fiverr
is a godsend for fashion entrepreneurs and startups because you can hire people to do small projects that you don't know how to do – and things you may not want to spend time learning how to do (in my case, Photoshop).
Fashion designers tend to be very DIY. The problem is, when you do everything yourself, you cannot truly grow your business. For instance, consider all the time it takes to shoot a video, edit it, add the captions, load it to YouTube, etc. Would it be worth $5 – $10 to get 2 hours of photo editing time back? Heck ya! Not to mention the Fiverr dude's skills are way better than mine.
Here are some Fiverr gigs you might like. Some are funny and some are really useful for your business:
I will do any PHOTOSHOP work professionally according to your preferences 12 hours for $5
I will write about your website on one of my 3 blogs including one for NY City
I will sing you Happy Birthday on the ukulele for $5
I will make 10 custom 1 inch buttons for $5
I will sketch an illustration of any fashion design for $5
I will design your logo in Vintage or old fashioned style for $5
I will give you 800 Wedding Gown Dress photographs to use on Fashion blogs websites Twitter Facebook followers visitors traffic women female design for $5
I will send you 20 Fashion Figure Templates (croquis) for $5
I will write a 350 word Blog Post for $5
I will send you a 2014 Paris SHOPPING guide 300 addresses for $5
I will custom make female fashion, design a pattern for $5
Do you already love Fiverr? Leave me a comment below and tell me what gig you used!
Also, I'd love too know what you think of my Fashion Brain jingle? 
A: Too corny
B: Just right
Have a great day! 
Jane