I'm thrilled to announce my new collaboration with the Chicago Fashion Incubator at Macy's on State Street. I have been chosen to be the Director of Education for the Incubator, starting right away. I'll still be doing my consulting work with Fashion Brain and I'm dedicated to my clients and readers here.
I received a rather panicked email from a client yesterday wondering if I was dropping her due to this new role at the CFI. Ugh! Nothing could be further from the truth so I decided to let everyone know the good news today.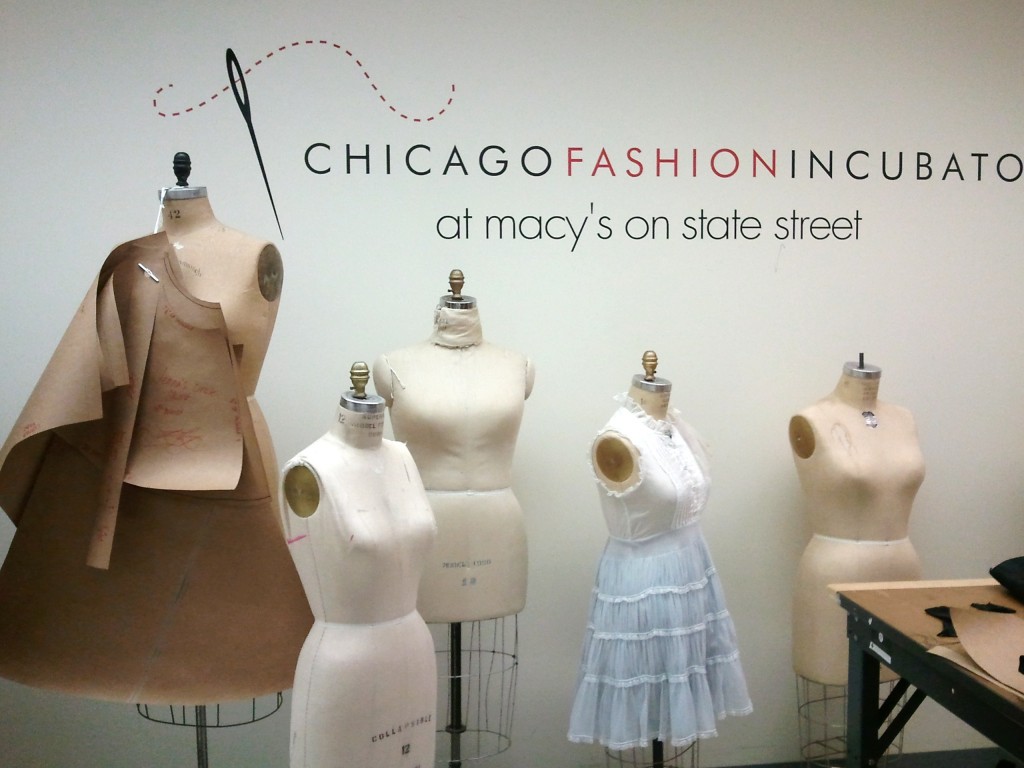 A glimpse into the inner working of the Chicago Fashion Incubator at Macy's
As the Education Director, I'll be working with the 6 "Designers in Residence" as well as the associate designers to get their product ready for market. My role will be to help with issues concerning design, production, sales, marketing, business planning – pretty much the same topics I cover with FBA. I'll also be collaborating with the entire fashion community in Chicago, and we hope to reach and assist as many designers as possible!
What does it mean to you?
As I continue to grow and expand, I will be passing on this learning to you. I'll be even more tapped in to the industry, with better access to resources and contacts for designers. This might mean that I work with fewer one-on-one clients and do more group coaching – I'd like to help as many designers grow their business as possible!
I am really grateful to Amy Olson, the Director of the CFI, and the entire CFI Board for the opportunity. I adore working with Amy and have known her since we were both fresh-faced newbies hanging around the Apparel Center trying to get something going with our careers in the fashion industry. She worked for Susan Glick in the Fashion Office and I was a young designer hustling my line around. We had a great time then and expect the same for this collaboration too.
To give you an idea of what's going on at the Incubator, check out this dress from CFI  "Designer in Residence", Rachel Frank. Is this gorgeous, or what??!!