Something great is happening in Chicago for Apparel and Accessories Designers. For the first time in YEARS, a new wholesale fabric showroom, called Chicago Wholesale Fabrics, has opened in the the Windy City.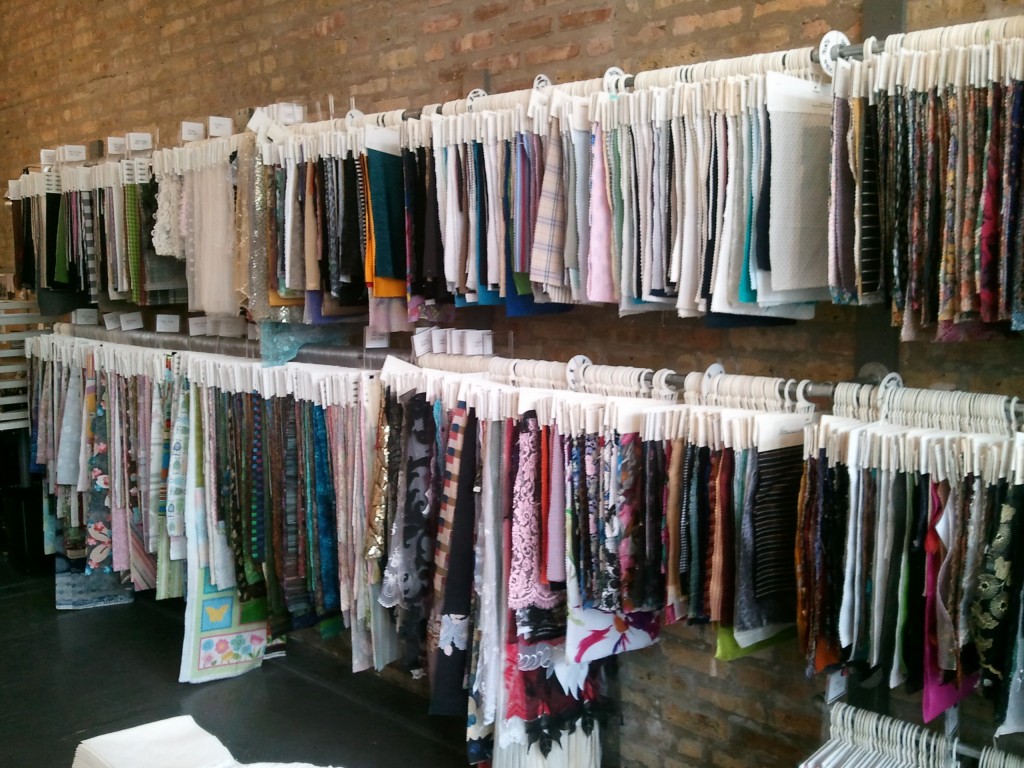 The new space is the brain child of Diana Muzzy (known as the NICEST rep in the city) and Jay Arbetman (aka Mister Zipper). The goal of the showroom is to give independent fashion designers a chance to source professionally. Local designers are thrilled because it's all in one place and there's no need to be leavin' on a jet plane to source fabrics.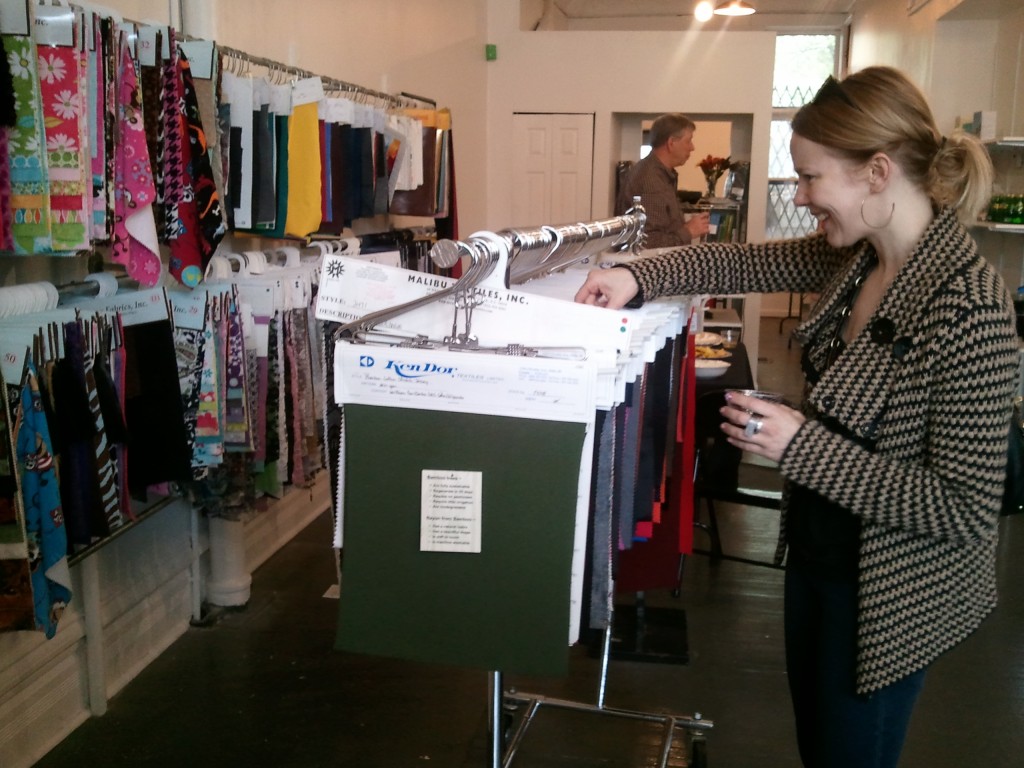 A picture from the Grand Opening Party
According to CWF's website, Diana and Jay's new showroom is "about giving you choices with continuity, quality and garment center showroom pricing.  It is about offering you fabric, zippers, buttons, elastic and labels at world class prices even if you are a start-up or early on in your quest for designer fame and fortune.  It is about connecting you with all types of industry professionals and industry resources."
Here is a list of a few of the fabric and trim companies represented at Chicago Wholesale Fabrics:
Robert Kaufman Fabrics – big selection, small minimums
Exotic Silks – silks
KenDor Textiles – environmentally responsible textiles
Shannon Fabrics – faux fur and cuddle fabrics
Sextet Fabrics – knits
London Textiles – high end jobber
W and W Associates – labels
Philips Boyne – shirting line with low minimums
Hours and location:
Chicago Wholesale Fabrics
2256 W. Grand Ave., Chicago, IL , 60612
Mon – Fri: 10 am to 5 pm.  Sat: 10 am to 2 pm and by appointment.
If you're looking for more fabric sources, grab a copy of my FREE report, "How to Find Wholesale Fabrics in Small Quantities and Not Get Ripped Off in the Process". You can download the free fabric report HERE.