I couldn't let Barbie's birthday go without a mention.
For reasons that aren't the obvious ones, I dig Barbie.
I even wrote an essay on it for National Public Radio's This I Believe series.
You can listen to it here. http://thisibelieve.org/essay/21259/
This I Believe has a great book that includes dozens of essays. They must have run out of important people to include, so my Barbie essay is in there. That makes me smile. You can find it here.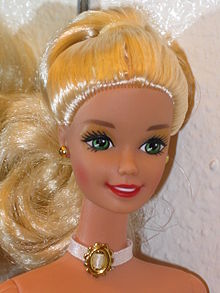 Happy Birthday, Barbie!
You don't look a day over 18. What's your secret?