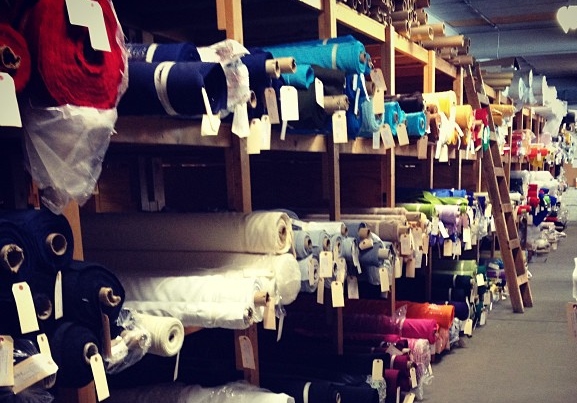 This is a guest post from Boaz David of Human B 
A story about making the perfect shirt. About 3 years ago I was working with a brand that was looking to develop the perfect fitting button down blouse for the career woman who could easily wear it from day to night. Their business plan was detailed and well thought out. They had solid financial back up, a smart CEO with experience in starting up successful businesses, a talented designer, a full-time assistant designer as well as the services of 2 freelance pattern makers and 2 different sample makers.
By the time I got involved with the company they were already a few months into the development process. 2 weeks after I started I was handed the final approved patterns for 2 of the blouses and asked to get them produced. While in production we already started noticing a couple of issues and the final result was not what we all hoped for. I realized that some of the issues we faced were ones that were never resolved in development. Luckily we only produced just over 100 blouses to test the process rather than the hundreds that were scheduled to be produced.
I went back to "investigate" the situation and try to find out what may have happened and what should be done to improve the product. I found out that the assistant designer (we'll call her Dina) who was overseeing the process and communicating between everyone, although she was a really nice and hard working person, was just a bit too green in that role which led to the following 3 major mistakes:
Mistake #1) Dina didn't provide the two pattern makers with one consistent spec sheet and measurements, she just assumed that they would both use the "same" measurements for a size 4.
Mistake #2) When a sample was fitted, Dina wrote down the corrections but then didn't have an organized follow up sheet for each style to be able to track back the process and make sure all the corrections were made, which pattern maker made them and if there were any repeated corrections etc. She also never marked the various sample to know which had been fitted and when.
Mistake #3) When handing a corrected pattern to a sample maker to make a sample she wasn't handed with a copy of the corrections list that were just made to the pattern, and at times (not realizing it) Dina gave the sewer an older sample as a sew-by to follow rather than the last one that was made.
These 3 mistakes led to a situation where even in the beginning, the 2 pattern makers followed their own version of bust measurements which were different from each other. Then throughout the process it was almost impossible to track which corrections were made and when, as well as who made them. Funny enough, I think that on one of the blouses the same correction was made twice.
How it should have been done…
Once we realized all the above, we decided we had to start over from scratch. I then provided Dina with a professional spec sheet form where she listed the size 4 measurements they wanted to follow, as well as other fit instructions. Using this spec sheet, from this point on any pattern maker who worked on their product would follow the same instructions, assuring consistency in their size and fit.
The next change I made was to provide her with a fitting follow-up sheet where every fit comment and correction was documented on at fitting time and the pattern maker got a copy of that could then make the corrections to the pattern and note exactly what was done, who did it and when.
Last thing, Dina also started numbering each sample and the date it was made and fitted, so when we needed to go back and question a correction or look back at any detail that was changed it was easy and clear. 2 week later we went into production with these first 2 styles (corrected) and 3 additional blouses. The products came out great, the fit was consistent and everyone was happy. Whew. I definitely learned that you have to manage the process professionally from start to finish.
The brand is still in business and constantly growing and I still consult with them on development and helping with production. I love to see it when businesses thrive!
Boaz
humanb.com
P.S. from Jane Hamill — If you're starting a fashion line, you need to give yourself and education before you start spending money. Our #1 selling course for designers is the New Designer Program and it will save you loads of time, frustration, and costly mistakes.
Click here to sign up: https://fashionbrainacademy.com/training-courses/new-designer-program/