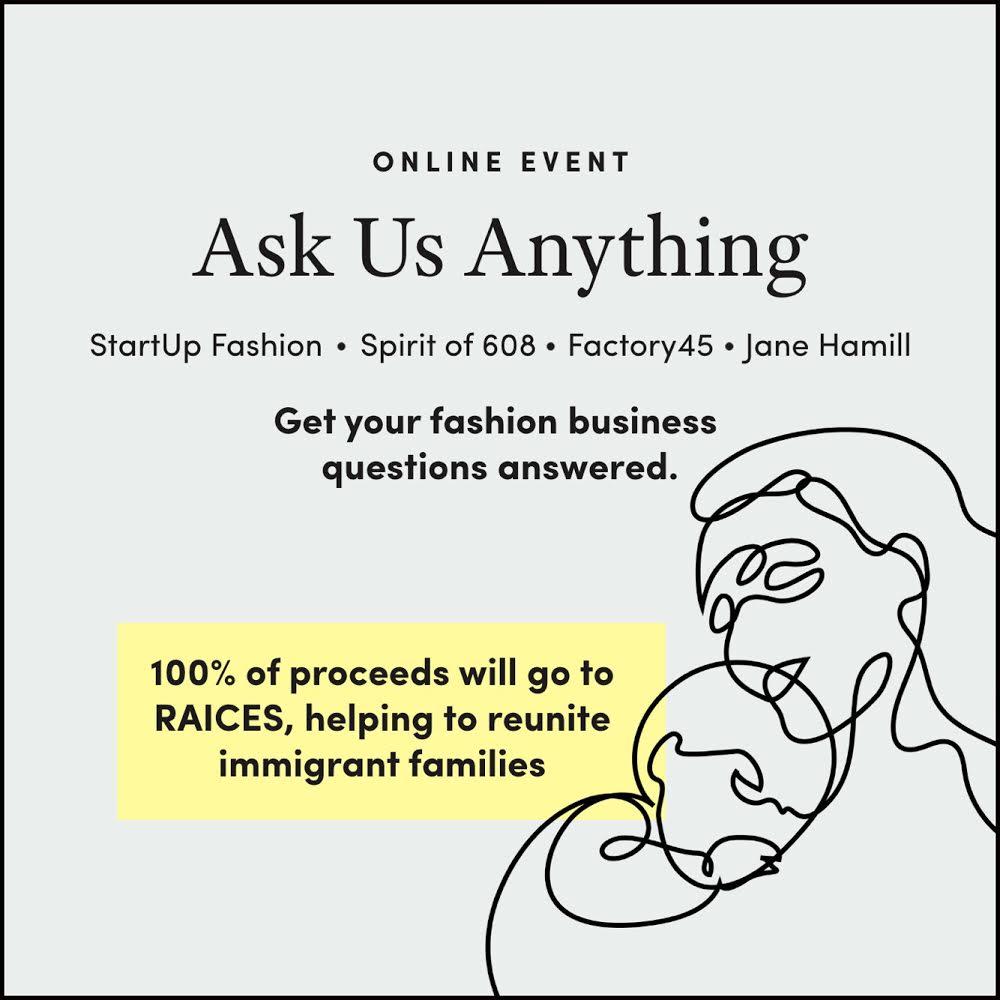 I'm co-hosting an "Ask Us Anything" style Q+A to raise money for RAICES, an organization working to reunite immigrant families on the U.S. border.
We'll answer your questions about running a fashion business, manufacturing, PR, media outreach, marketing, raising money, making sales, wholesale strategy, and more.
Check out the dream team of experts available to you!!
Nicole from StartUp Fashion
Shannon from Factory45
Lorraine from Spirit of 608
Jane (me) from Jane Hamill / Fashion Brain
Yes, an executive order was signed. No, the fight isn't over. We want to do something to help.
Thousands of children have been forcibly removed from their parents, sent all over the country, with no plan of how to reunite them. We need to keep pushing.
Donate at least $5 to RAICES and get two hours of business access to four fashion industry experts.?
The Details:
1. Make a donation (minimum $5) to RAICES Family Reunification Fund here:
2. Forward the email receipt to: donations@startupfashion.com
3. When we receive your receipt, we'll send you an email with the link to access the upcoming AMA. Bam.
Thursday, June 28th at 7:30pm EST (runs for 2 hours)
Can't join live? Your donation also gets you access to the recording. 
Our goal is to raise $5000 so please help spread the word!! Let's use this amazing community and the power of our businesses for good.
Jane
P.S. Thanks to @emilybelyea for donating her time to make the graphic for this. 🙂