Getting Online Sales When You Didn't Think You Could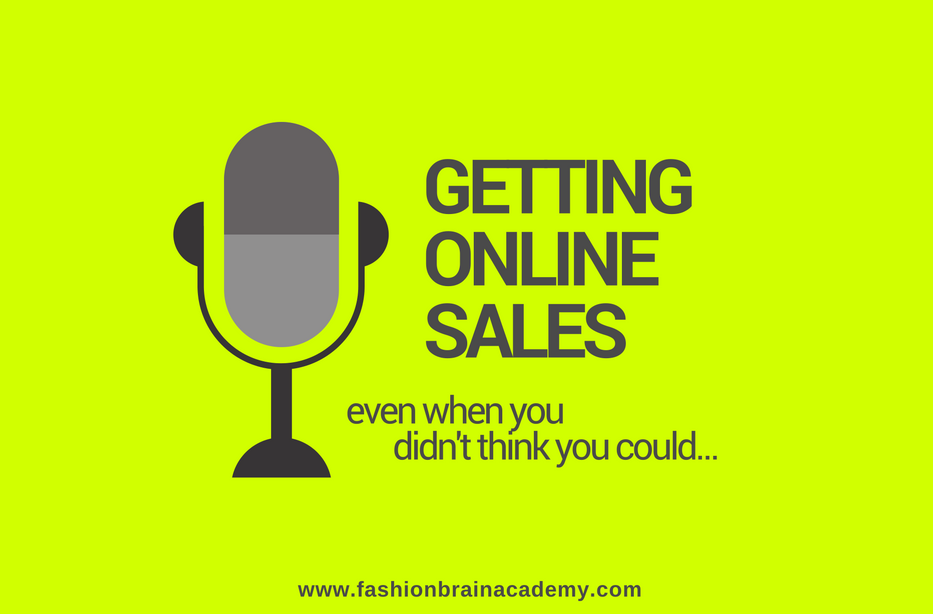 I met with an accessories designer on Tuesday and the meeting didn't go the way she expected. She was planning her next collection and wanted to spend our time focusing on the new color palette and and styles for next season's collection. All the fun stuff.
I interrupted the fun-fest to ask her about her online store and how sales were going before Christmas. She tried to divert me back to designing the line with a bright shiny green swatch of fluffiness. Not so fast…
 So then she had to get out of her comfort zone and answer my "tough" questions about getting more sales NOW – rather than planning for the future.
Today's quickie Podcast tells the rest of the story and what this maker did to get some quickie online sales – even though she sooooooo wanted to spend time planning instead of doing. I also tell you how she got quickie sales that she didn't think she could get and really didn't want to ask for.
Download this episode as an mp3 file here. It will be uploaded to iTunes and Stitcher radio soon.
Planning vs. doing
What I hope you take from this episode is that there is a place for planning. Absolutely. But it's the DOING that brings in the money. Money that pays yourself, your team, supports your family, relieves your stress, and makes this whole small business thang a lot more fun.
Show notes
"Your Comments are my oxygen."
Did you like this down-and-dirty quickie Podcast? LMK what you think in the comments below. YOU are the reason I do this and as Gary Vee says, "Your comments are my oxygen."
Thanks for listening, 
Jane