Overseas vs. Domestic Apparel Manufacturing with Boaz David (Podcast)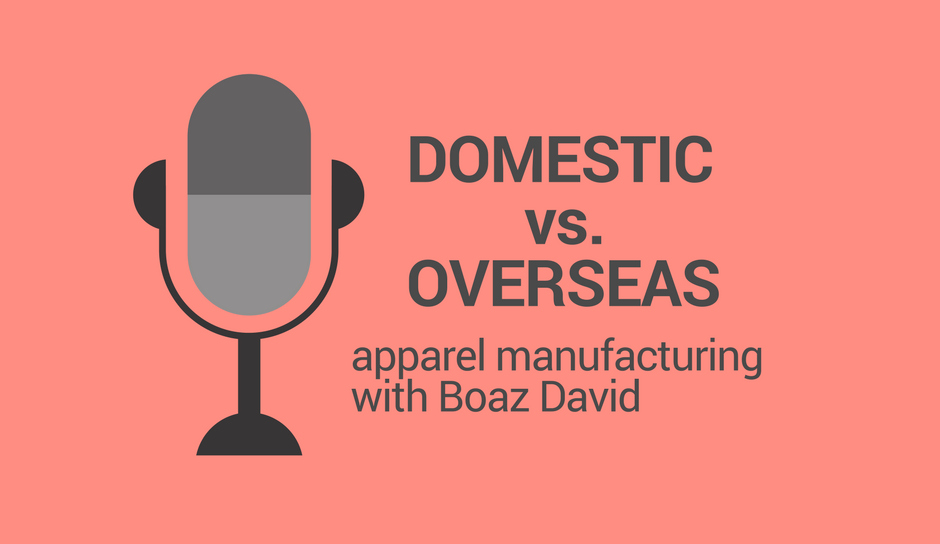 Today we're talking about manufacturing clothing and accessories products. I hear this question a lot… 
"Jane, should I start with U.S. manufacturing or go overseas? Which is better?"
It's a fair question and while every situation is different, today's episode will help you understand the pros and cons of
manufacturing in the US
  or overseas. My guest today is Boaz David, and he deals with emerging designers and production every day in his consulting work.
Boaz and his team help fashion designers create a product
from scratch
(even if you only have a sket
ch or an idea in your head) all the way to producing thousands of units.
Download this episode on iTunes or Stitcher Radio. You can also click here to download it to any device as an mp3.
Here's what we cover…
What kinds of apparel products can and "should" be made overseas? 

How d

o the new technologies in fabrics relate to the explosion of athleisure?

What kinds of products are really selling and making money right now?

Do I need to actually travel overseas myself to produce or can I use an agent to take care of everything?

What are the main advantages of doing apparel manufacturing in the U.S.?

What would Boaz do if he were starting a clothing line over again today?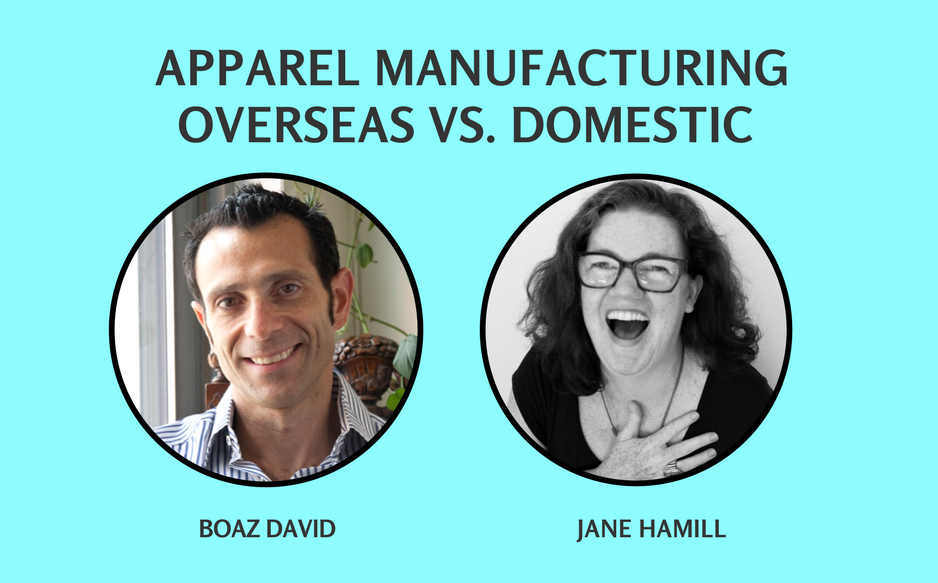 Mentioned in this episode
Whadayathink?
What was your BIGGEST takeaway from today's interview? Please let me know in the comments below – I love hearing from you and read every comment.
Jane