This Thursday at 1 PM Eastern / 9 AM Pacific, I'm going to do a live webinar about the ONE skill you cannot do without – sales.  If you really want to learn how to sell – without being "salesy", then get on the stick and join me Thursday.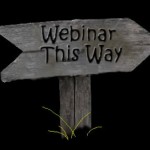 And if you're thinking "I'm just going to hire a sales rep", think again, because you STILL need selling skills.
You CAN sell without feeling like you're begging or desperate.
https://www3.gotomeeting.com/register/523958486
I'll also share with you the ONE postcard I sent that got me an appointment with a head buyer at Neiman Marcus.
Thursday, September 1st, 1 PM Eastern (9 AM Pacific, 12 PM Central)
Reserve your Webinar seat now.
"See" you Thursday
Jane
P.S. The webinar is free…
P.P.S. Will you do me a favor?  Post this info on Facebook, Twitter etc? Let's get this in the hands of more struggling fashion designers!
All anyone needs to register it this link: