How Many Emails Should I Send During the Holiday Season?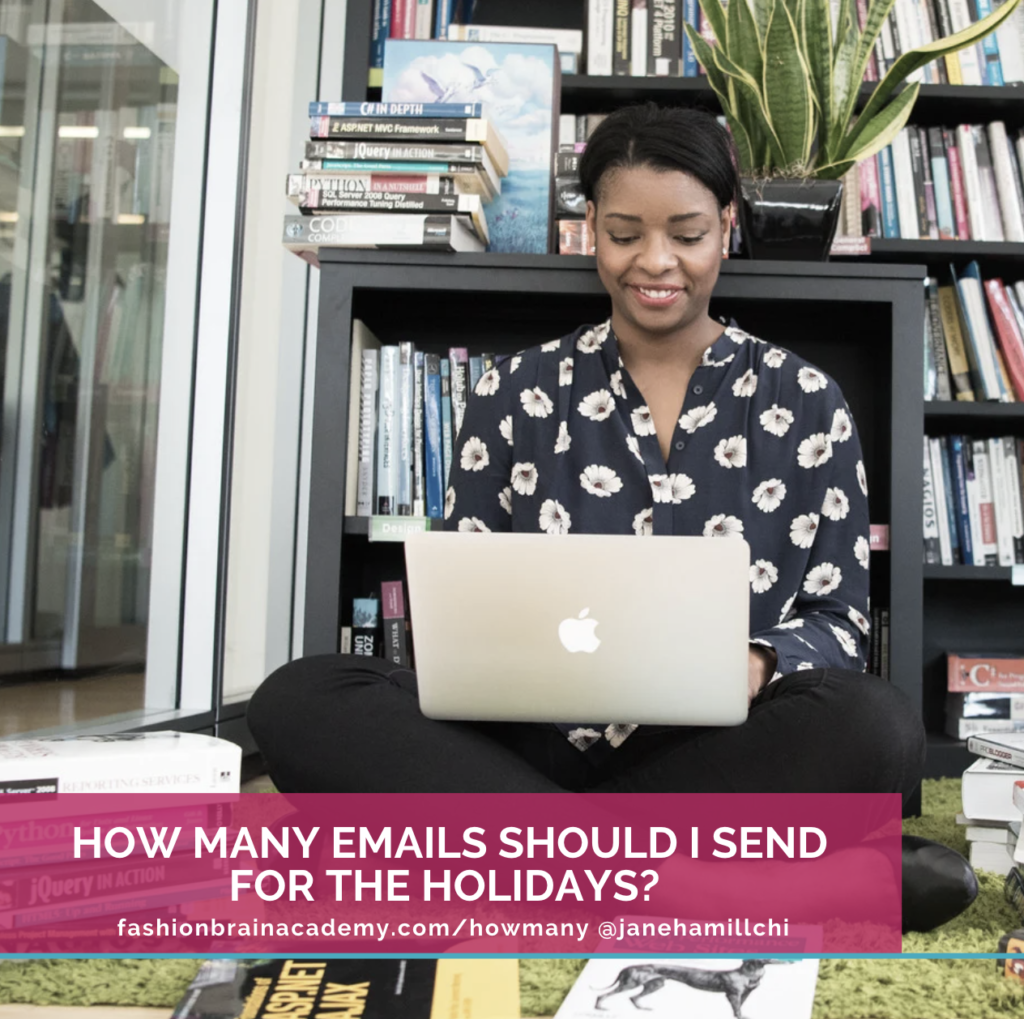 If you listen to this podcast you know how big a fan I am of email marketing. It has an AMAZING ROI and is simple to execute.  
"What makes it (email) so valuable, especially during the holidays, is that it is an opt-in channel. That means consumers choose to receive brand communications and look to it for holiday deals and product discovery." — Tracy Puckett, Omnisend
If you own an e-commerce shop, you know it's BUYING season. Especially here in the US where our entire country seems to LOVE to buy stuff. People go on special shopping trips – they make a plan, buy an airplane ticket, book a hotel, and fly to NY just to shop.
It's a sport, it's entertainment, and people WANT to buy from you!
Big house? Fancy car? Lots of cool clothes? You are winning, according to mainstream society. 
But the truth is that people LOVE to buy stuff and it makes them happy. You deserve a piece of that action.
So the question I received from a student in the Content Club is…
How many emails should I send out during the holiday season?
The quick answer is… a LOT more than you think you should. But it's not that simple.
Listen in to learn: 
HOW MANY emails to send
WHEN to send your emails
and to WHOM
You can also listen on iTunes, Stitcher, Spotify, or Soundcloud
Mentioned in this episode
Want to Work Together?
If you need a bigger audience for your product-based online shop, and want more consistent traffic and sales, you can join The Content Club. You'll get direct access to Jane for LIVE marketing Hotseats and reviews. Consistent marketing means consistent sales coming in.
If you want to launch a profitable clothing line, we have a program for new designers, called Launch a Line. It's a step-by-step course that gives you the blueprint to a successful launch so you don't make the same mistakes I did when you start. 
Thanks for listening. I love hearing from you! Please tell me what you think about this episode in the comments.
I'm rooting for you!
Jane