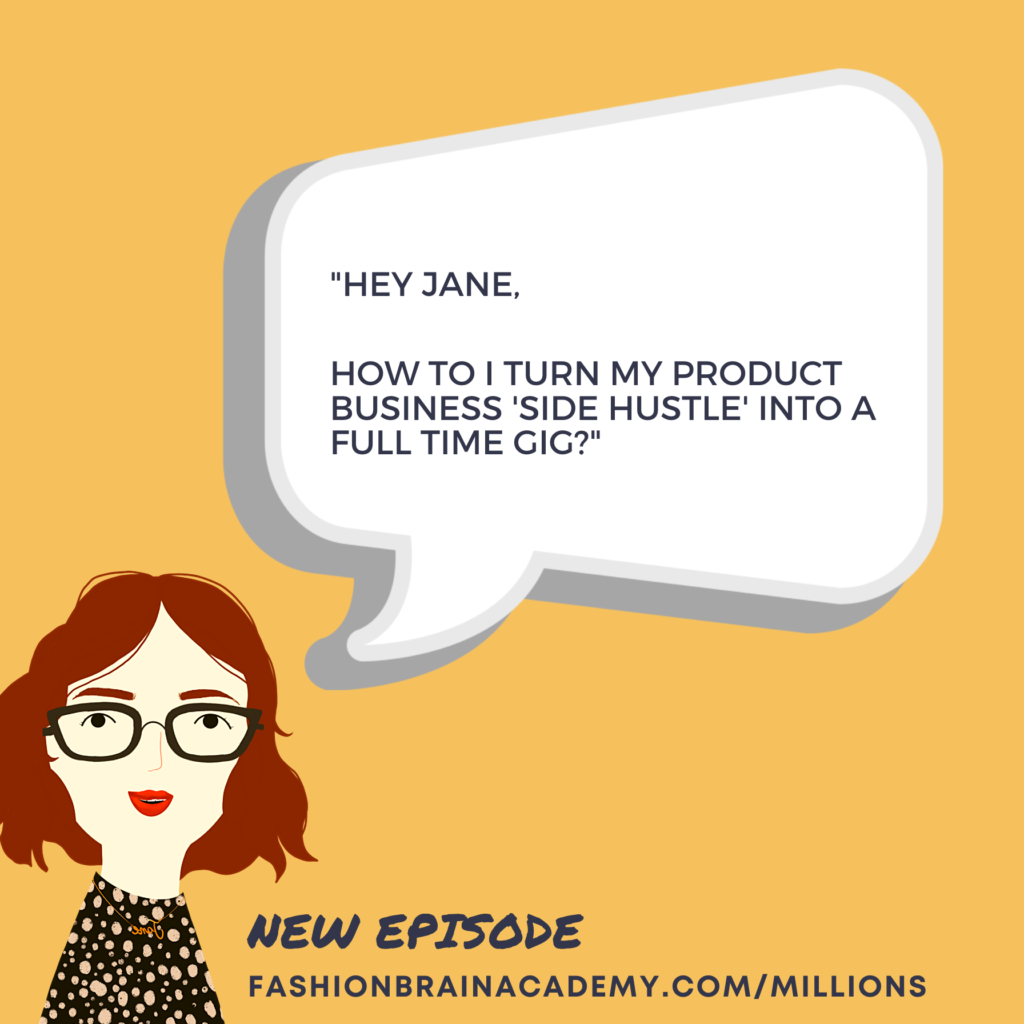 "Blast from the past…" <— that's the email I received from an old family friend. 
She asked if I could help her turn her side hustle product business into her full-time gig. 
She wants out of the corporate world and believes her product biz could replace her job, but doesn't know the steps.
She wants to sell a million dollars in products. 
Challenge accepted.
This episode lays out the exact steps I gave her this morning.
And now you can have them too.
You can also listen on iTunes, Stitcher, Spotify, or Soundcloud
Want to Work Together?
If you need a bigger audience for your product-based online shop and want to make more money from your email list, you can join us in The Club. 
If you want to start a profitable clothing line from scratch, we have a program for new designers, called Launch a Line.
Thanks for listening. I love hearing from you! Please tell me what you think about this episode in the comments.
I'm rooting for you!
Jane