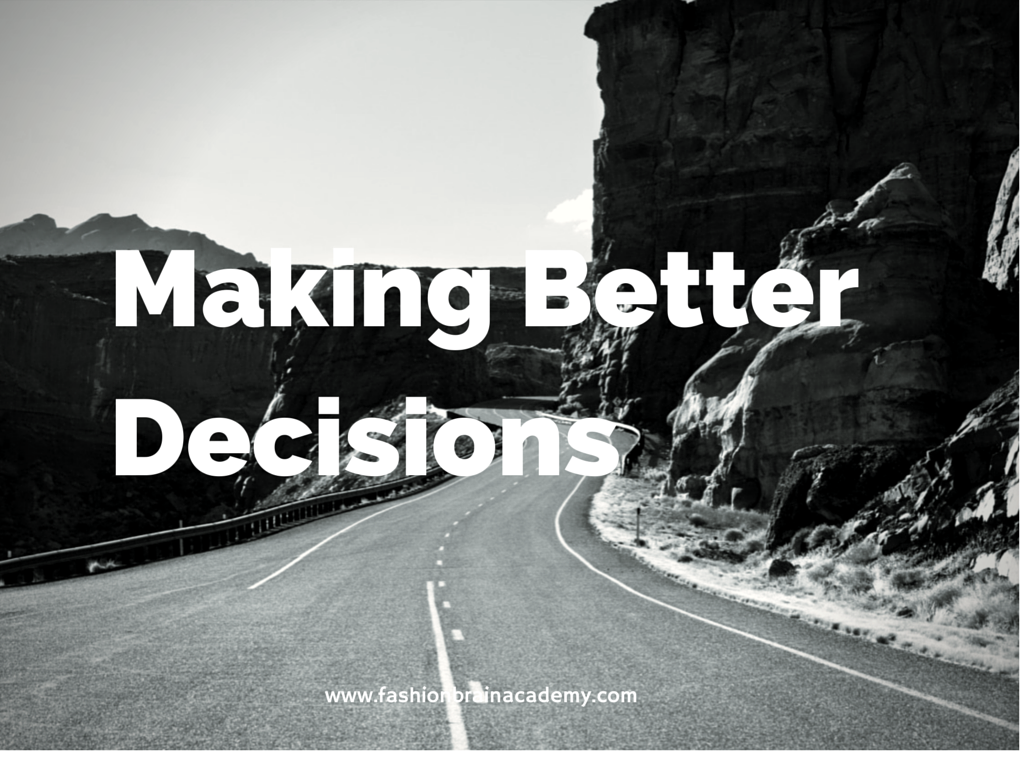 Decision fatigue is real. And I'm suffering from it today. Thus the desire to post 2 days in a row!
My best advice (to myself, and to you as well) is to take this Theodore Roosevelt quote to heart:
 "In any moment of decision, the best thing you can do is the right thing, the next best thing is the wrong thing, and the worst thing you can do it nothing." – Theodore Roosevelt
According to Wikipedia…
"In decision making and psychology, decision fatigue refers to the deteriorating quality of decisions made by an individual, after a long session of decision making. It is now understood as one of the causes of irrational trade-offs in decision making. For instance, judges in court have been shown to make less favorable decisions later in the day than early in the day."
Here's to hoping we get to see the judge early in the day, right? Yikes.
After 25 years of being an entrepreneur, I believe that being decisive is absolutely vital to success. And yes, I do agree with T.R. that the wrong decision is better than no decision at all. And I believe in taking action on your decision and giving it a chance to work – or not work. This means giving something a 3 month window to prove it was good or bad. many of us waver too soon – never letting something unfold at all.
There are 2 articles I recommend you check out…
1) Five Tips for Making Better Decisions (Entrepreneur Magazine)
Particularly the part in #3. It always works for me.
"Turn your brain off. Insight comes when you least expect it. Similar to suddenly remembering the name of an actor that you think you'd just plumb forgotten. The same happens when you're trying to make a decision. By simply turning your mind off for a while or even switching to a different dilemma, you'll give your brain the opportunity to scan its data bank for information that is already stored and waiting to be retrieved." – Entrepreneur Magazine
You can read the full article here:  http://www.entrepreneur.com/article/218164
2) Don't Overthink It: 5 Tips for Daily Decision-Making (99U)
My favorite part of this article is the opening line…
"In an interview last year, I asked acclaimed graphic designer James Victore what made him so efficient. His simple reply: "I make decisions."
Message received: to be more efficient one must make decisions. I'll add to that that one should make them quickly and with determination – without being afraid to fail.
You can read the full article here: http://99u.com/articles/7043/dont-overthink-it-5-tips-for-daily-decision-making

Yes or No?
In the comments below, answer this simple question of the day.
Do you agree with T.R.'s believe that any decision is better than none at all? Yes or no?
Thanks for reading!
Jane
P.S. No lurking today, ya hear? Answer my simple question in the comments below. It's WAY more fun for me if I hear back from you!