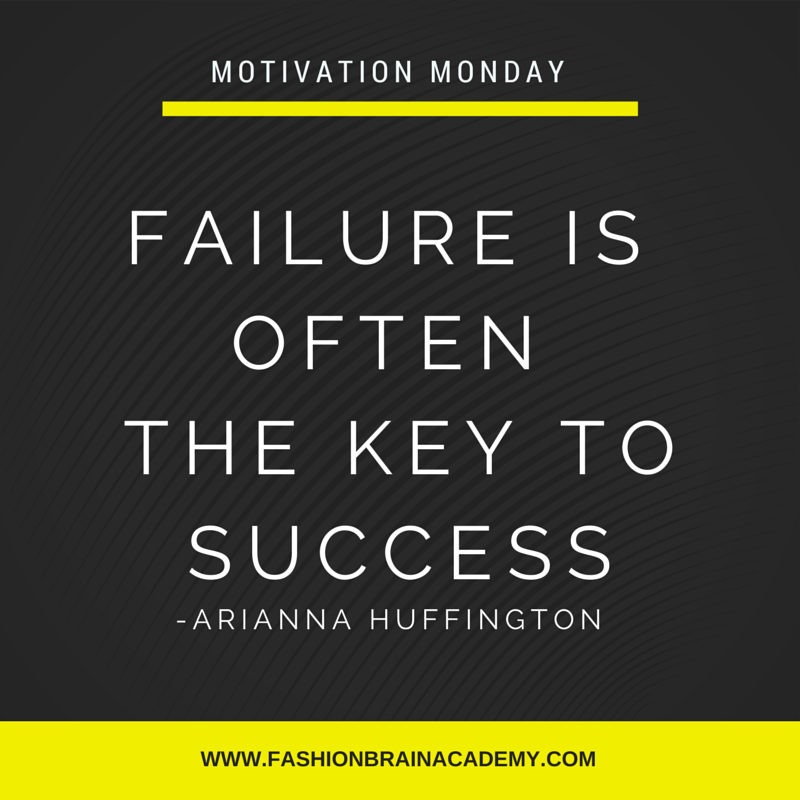 Every entrepreneur will fail. It's inevitable.
And yet many of us are so petrified of failing – and looking foolish – that we don't try our best. We think we do. We work HARD. But sometimes we work hard on the wrong things.
The "safe" work. Like the patterns, the production, and our technique. Things we're comfortable working on.
For most of us, the "product based" work is why we went into business – rather than the "scary" work of getting more customers and selling more.
Did you ever hear a designer or creative entrepreneur say she started her business so she could get out there and sell a crap-ton of it? More likely, it's about making a product we feel people need.
But here's the thing. The designers who make it are the ones willing to do the HARD work. I'm talking about the uncomfortable work.
We're all going to fail sometimes…
to get that order
to close the sale
to book that appointment
to convince that investor
to take a risk
So you'll fail sometimes and you'll hear your share of NO's. Is failing at something the worst thing in the world? It doesn't mean you'll be out of business tomorrow. I promise you that.
If it did, I wouldn't have made it past the 6 month mark. A whopper of a mistake I made is right here. And take a look at this article from the Huffington Post about 7 influential women who failed before they succeeded (my favorite part – Arianna Huffington's second book was turned down by 36 publishers. And that's AFTER her first book was well-received! Go figure.
You can also check out the story of fashion designer Nanette Lepore in this video from Forbes. In the interview, Nanette tells about getting $250,000 in orders at her first trade show (yeah!). The she explains how her Dad mortgaged the family house (whoa!) to help her do her production, the challenges she faced, and how she got through it and became profitable.
Success is NOT a straight line up. 
"Successful people will always tell you you can do something.
It's the people who have never accomplished anything who will always
discourage you from trying to achieve excellent things." – Lou Holtz
So here's my challenge for you…
Is there ONE thing you've been putting off because it's "hard" or "scary"? How bout you do ONE thing today that scares you a little but you KNOW will move your business forward? Let me know what it is in the comments below. BONUS POINTS for coming back and telling me you did it!!
Thanks for reading,
Jane
P.S. It's OK to keep this challenge really simple. Like, send ONE email, make that ONE call you've been putting off. Don't overthink it, OK? Just act! Do it now.