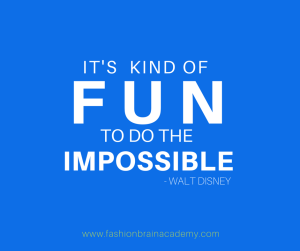 Need a little motivation today?
Check this out. Before Walt Disney built his gigantic empire, he was life-slapped just like the rest of us.
He survived setbacks like…
He was fired by a newspaper editor because "he lacked imagination and had no good ideas"
His first animation company had a deal with a distribution company in New York. The agreement was that he would ship then his cartoons and get paid 6 months later. He was forced to dissolve his company and he could not pay rent, while he reportedly survived by eating dog food (eeeewww!)
He created a "mildly successful" cartoon character in 1926 called Oswald the Rabbit. When he tried to negotiate with Universal Studios for better rates for each cartoon, he was told that Universal had obtained ownership of the Oswald character and they had hired Disney's artists out from under him (unbelievable)
He tried to get MGM Studios to distribute Mickey Mouse in 1927 and was told that the idea would never work– a giant mouse on the screen would terrify women (Ha!)
The lesson here. If you're facing obstacles, you're not the only one. Every successful person has a story like Walt's. You're just in the middle of your story! My hope for you is that you don't worry too much about the day-to-day struggles and setbacks. Keep your eye on the prize.
Thanks for reading!
Jane