Crowdfunding Your Fashion Business Startup with Shannon Lohr of Factory 45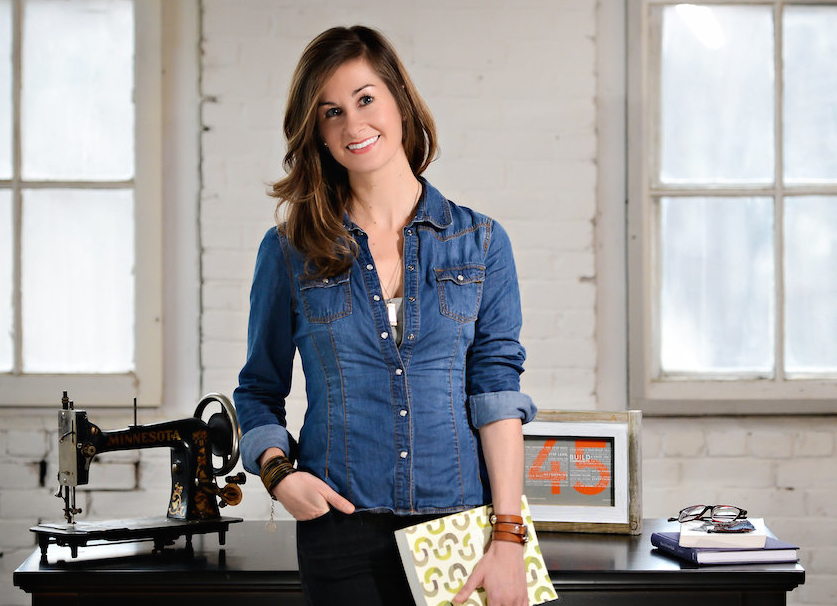 When I was 25 I wanted to start my own clothing line and open a boutique so badly I couldn't think about anything else – I dreamed about it at night and I swear I could taste it in the daytime. But, like so many would-be entrepreneurs, I had no money, not chance of borrowing from a bank, and no flippin' clue about what to do.
There was no
crowdfunding
when I started 🙁 and I felt totally helpless. Fast-forward to today and there are OPTIONS for entrepreneurs :).
Crowdfunding is really a form of pre-selling your product and it WORKS. Thousands of fashion startups have financed their collection with crowdfunding and it's only getting more accepted and understood.
P.S. I ended up being lucky enough to get a $25,000 loan from 2 uncles (a rich uncle, who knew??!!!) to start my business, paid it back in 2 years, and never borrowed money again :).
Today's episode will show you how you can raise money for your fashion startup in the next 6 months – without investors, taking out a loan, or accumulating debt. 
My guest, Shannon Lohr, is an expert on crowdfunding for fashion companies. In fact, when she and her partner launched their own
Kickstarter
campaign, it became the highest-funded fashion project in Kickstarter history at the time, raising enough money to quadruple their first production order. Bam.
You can enjoy this interview as a video or as a podcast.
You can also listen and subscribe on iTunes or Stitcher Radio.
 What we cover in this crowdfunding interview:
What to do in the first 7 seconds of your crowdfunding video
How to tell your story to get people to back you
The power of guest posting and what it did for Shannon's Kickstarter campaign
The 3V's of a successful crowdfunding campaign
Slick video or old school?
Flat lay images and look book photos
Crowdfunding rewards for backers
Pricepoints that work best for a successful (funded) Kickstarter
How often to email people about your crowdfunding campaign
Kickstarter Campaigns to Check Out: 
Show Notes:
What do YOU think? 
Was this interview helpful? What's your ONE big takeaway? Please LMK in the comments below – it really makes my day when you write me back!
Thanks for watching and listening, 
Jane