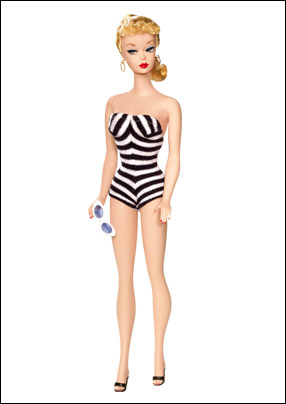 Shopping for my nieces yesterday made me think a lot about Barbie. Like a lot of people, I have a "special" relationship with Barbie. Sort of conflicted.
I even wrote an essay about our top heavy friend for NPR.
It's an oldie but a goodie, and you can listen to the essay (or read it) on the National Public Radio website here:
"A Grown Up Barbie" http://www.npr.org/templates/story/story.php?storyId=5419659
It's pretty cool that my essay is included in the THIS I BELIEVE book of essays. To be in a book with essays by Bill Gates, Gloria Steinam, and Isabel Allende makes me smile. Other authors include a hospital clerk and a woman who sells Yellow Page ads – so the book definitely has range!
I also came across some fascinating Barbie jewelry on the DesignTaxi website. Actually,  DesignTAXI posted a blurb on Twitter called
Barbie dolls get butchered to create wearable art.
That headline caught my attention. The artist's name is Margaux Lange and her Barbie jewelry is outrageous! Check it out these pics.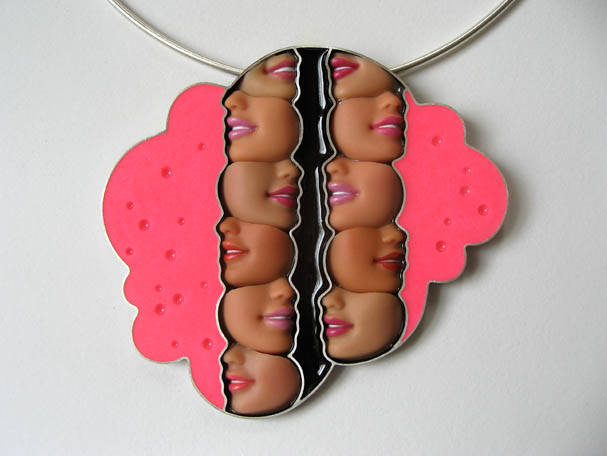 You can see more pieces from the "butchered" Barbie collection on the Margaux Lange website.