How to Handle Criticism Even When It's Harsh or Unfair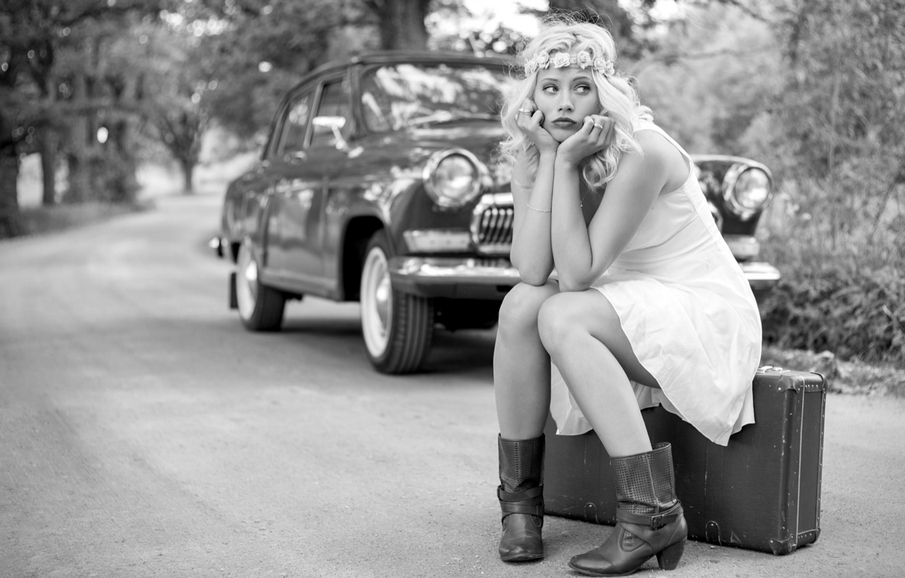 You're angry. You're hurt. You're embarrassed, even humiliated. Someone has done you wrong by criticizing you in a hurtful way.
Sometimes it's outright and sometimes it's subtle, but criticism is something we all have to deal with.
There's a difference between constructive criticism – such as how to improve your business or your product – and someone talking trash. Social media sometimes amplifies the way people are in "real" life. 
People comment and say things they would NEVER say to your face when they're on social. But then again, a woman said something to my face last week that nearly knocked me over it was so judgmental and well, just cruel.
Here's some advice how to deal with criticism personally and in your business. 
There's a difference between feedback and insult
It's possible that people are not actually criticizing you, they just disagree with you.
In many ways, we tend to assume we're always right, so we treat feedback as criticism. I remember pitching a new idea to another consultant – one I liked and trusted – and she pointed out all the potential problems with my genius idea. I got defensive and rushed to get off the phone with her. It took me a while to realize she was sincerely trying to help but I was too self-absorbed to notice.
Consider the source
Who's doing the criticizing? Is there something going on in his or her life that makes them so critical? It could be a situational thing and the appropriate response may be let it slide. Kind of like every morning at 11 am when my younger son starts to act sassy and short-tempered. He's a BEAST. I know he's just hangry so I let it go and get him some food ASAP.
However, there are just some people who are full of negativity and can't find the good in anything. What's worse is when other people get dragged into the nonsense and actually listen and maybe even believe the negative person. You just have to trust that anyone "normal" will figure out what Lady Nasty's all about take what she says with a grain of salt.
Success means criticism
When I heard success = criticism the first time I found it to be a rather sad statement, however true. When you have a measure of success, or perceived success, people get jealous. Many people doubt their ability to do something BIG, and if they see you doing it, it reflects back on them. So they strike back by taking a pot-shot at you so they feel a little better.
Your Mom was right after all
I remember in 3rd grade when I came home from school crying because Nora (yes, I remember her name) said something nasty about me. I was inconsolable. She was a really popular blonde girl, Mom, and my best friend! My Mom looked me in the eye and said, "She's jealous of you." While Mom had a hard time convincing my 9-year-old self of that, I see it clearly now. Criticizing others is a classic way to make you feel better.
You're in my space
When your competition is critical, it hurts. The idea that "this is my territory" so back off sometimes happens among entrepreneurs. Often, your success is a threat to others' success. They're worried about their business, and too many times they look to how you could hurt them rather than potential ways you could collaborate and SHARE some business. Their criticism comes from a place of fear and all you can really do is ignore it and NOT strike back, no matter how badly you want to. It will only make you look bad and unprofessional, I promise.
But what if it's true?
When someone criticizes us, it points out our own insecurities. If you secretly agree that you're not really all that talented, or whatever the topic of the criticism is, you'll want to take a look at that. If the criticism really triggers you, it's an opportunity to get to the root of it. Perhaps you maybe, sort of, kinda agree with the criticism. What can you do about it? Can you use it to improve? Find a way to take what's useful to evolve – yourself or your business – without judgement and move forward.
My Dad used to tell me that times of great pain are times of great growth. I hated when he said that – I've grown enough, dammit. But I see his point more and more every day. Experiences of criticism can prompt a lot of pain and a LOT of internal searching. This can lead to growth and we all appreciate that.
3 reality checks to keep yourself sane
1) Let it Go: You can listen to what "people" say or you can keep your sanity. It's your choice. Don't forget to consider the source. Forgiveness is hard. But staying angry has devastating side effects. I love this quote from Buddha:
"Holding on to your anger is like gripping a hot coal with the intent of throwing it at someone else: you are the one that gets burned."
2) Write a letter. One good way to accomplish "Let it Go" is to write a letter to the "offender". I mean get it all out – slap down on the truth and the injustice you have been subjected to! Then rip that letter up and take a deep breath. It just feels good to tell your side – in actual black and white – and have your voice heard, albeit in your own head.  
Start the letter with, "I'd like to tell my perspective…" I'm serious, though, do NOT mail this letter. And did you notice I say a letter and not an email? That's because an email is too easy to send. Don't do it. No good can come from a confrontation.
3) The best way to avoid criticism is to stay home with the phone off, never check email, stay off social media, be silent, travel nowhere, make no friends, make no decisions, take zero action, and have no business whatsoever. That's not likely to happen, right?
"Criticism is something you can easily avoid by saying nothing, doing nothing, and being nothing." ~Aristotle
If you're in the game, really IN it, there will be criticism. It's the price of admission for owning a business and being successful. If you mentally prepare for negative feedback, it won't slow you down too much when it happens. As Paul Newman said, "If you have no enemies, you don't have character." I'd rather take the heat.
What do YOU think about all this?
I'd love to hear your take on this topic. Have you been hurt by criticism and how did you handle it? Did it spur you on or paralyze you for a bit? Or maybe both…
Be specific and share your best story, advice, and experience in the comments below.
Thanks in advance for contributing to the conversation.
JH