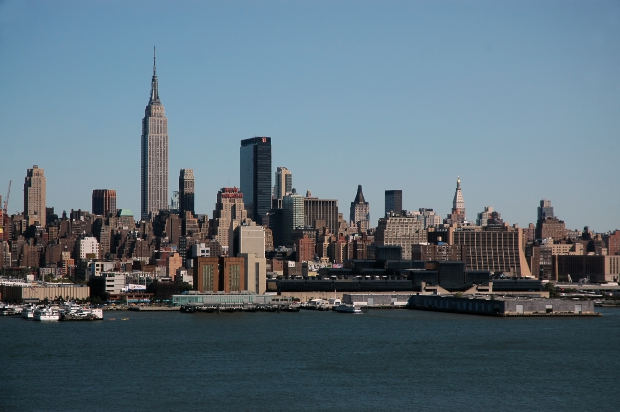 I'm excited about today's event in NYC. I am doing 3 Seminars at the DG Expo Show and there are 3 other great speakers too. If you're coming, please stop by and say hello!
DG Expo Fabric and Trim Show
New York City – Hotel Penn, 7th Avenue and 32nd St.
August 3: Seminar Day (no fabric vendors yet)
August 4 & 5: Show open
This is a great show for small companies because all the fabric and trim vendors have LOW MINIMUMS.
Get all the show info here: http://dgexpo.net/
The lineup for Monday, August 4
10:00AM – 11:00AM Monday
Seminar 01 – The 7 Point Checklist to Launching a Product
Presented by: Jane Hamill / Fashion Brain Academy
Launching a new product can be daunting and a step-by-step checklist will help you make the process smoother. We'll cover the one vital step most entrepreneurs completely ignore, where to spend money and where to skimp, the simple 3 question quiz you should take before you bring any product to market, and more. Jane will also tell you exactly what she would do differently if she were starting over again today. This is a great time for starts ups to come and ask questions and get ready to start sourcing on Tuesday at dg expo. Seminar Fee $15
11:15AM – 12:15PM Monday
Seminar 02 – How to Market Your Business in 5 Hours a Week
Presented by: Jane Hamill / Fashion Brain AcademyThis Seminar will help you GET and KEEP customers with a simple strategy you can start using right away. The truth is, you will make more money if you consistently market and attract customers. Many entrepreneurs just market when they NEED sales and use the excuse, "I'm too busy". That excuse is dead since you'll learn strategies to manage social media, email marketing, blogging, and getting more traffic to your site. Seminar Fee: $15
12:45PM – 2:45PM Monday
Seminar 03 – Get Smart About Textiles! + What's New!
Presented by: Suzette McHugh / Textile Technology Center
Starting with an introduction to key textile terms and concepts – this 2 hour textile class is for anyone who wants to learn about fibers, yarns, knits, wovens, non-wovens, dyeing & finishing techniques, and fabric testing. We'll cover the fundamentals along with highlighting new textile product developments. Don't miss this opportunity to learn all about Textiles at dg expo. Question & Answer session included. Seminar Fee $55
3:00PM- 4:00PM Monday
Seminar 04 – Fabric Printing, Dyeing and Finishing + Made in USA Tips
Presented by: Suzette McHugh  / Textile Technology Center, with Susan Power
Learn how patterns are printed onto fabrics and all there is to know about the dyeing process. We'll discuss synthetic fabric printing options like sublimation and digital printing versus natural fiber printing techniques, as well as the different dyeing methods for fabrics and how design costs and fabric performance are impacted by dye selection. Learn about how chemical treatments can be applied to fabric surfaces to alter or improve fabric performance. And… Production Tips for finding PFD & PFP (prepared for dye/print) fabrics, printing small runs, and dyeing small lots, Seminar Fee $35
4:15PM – 5:15PM Monday
Seminar 05 – 15 Ways to Build Your Email List and Your Audience
Presented by: Jane Hamill / Fashion Brain Academy
Do you wish you had more customers? Then you need a list. The first step to selling more is having enough prospects coming in. One of the best ways to do this is through your own list. When you have a GOOD list of people who like what you have and can afford to pay for it, you will sell more. This Seminar will teach you simple strategies to build your own list of raving fans so you can stop worrying about where you're going to find your next customer.Getting your line to market. The Practical Steps you need to take to successfully launch your line. Seminar Fee $15
5:30PM- 6:30PM Monday
Seminar 06 – How to Work with Manufacturers / Sewing Contractors
Presented by: Anna Livermore  / V Mora
Learn Tips on how to work more efficiently and communicate better with your manufacturers so that you get what YOU want! Anna Livermore, founder of V.Mora will go over basics like creating purchase order sheets, geting quotes from the manufacturer, how to insure that a manufacturer follows through on the quotes given, and how to stay organized on your end to ensure organization on the manufacturers end. this seminar will draw on Anna's years of experience running production for emerging designers. Seminar Fee $15.
6:45PM- 7:45PM Monday
Seminar 07 – Fashion Law Affairs – Setting UP the Brand
Presented by: Katharyn Bond
Emerging designers launching a fashion brand usually focus 90% of their time and efforts on the creative endeavor – designing the line, sourcing, sample making, manufacturing and marketing the brand. Too few understand how to properly setup the legal and business affairs of the brand. Too few know about the resources available to assist them. Knowing how to handle the initial legal and business affairs of the start up company can protect the brand, the merchandise, the designer and save financial resources in the long run. This class is designed to provide a template for the emerging fashion designer who is thinking of launching a fashion brand or has just launched one. This is not a legal class, but legal issues will be discussed in general terms. Seminar Fee $25.