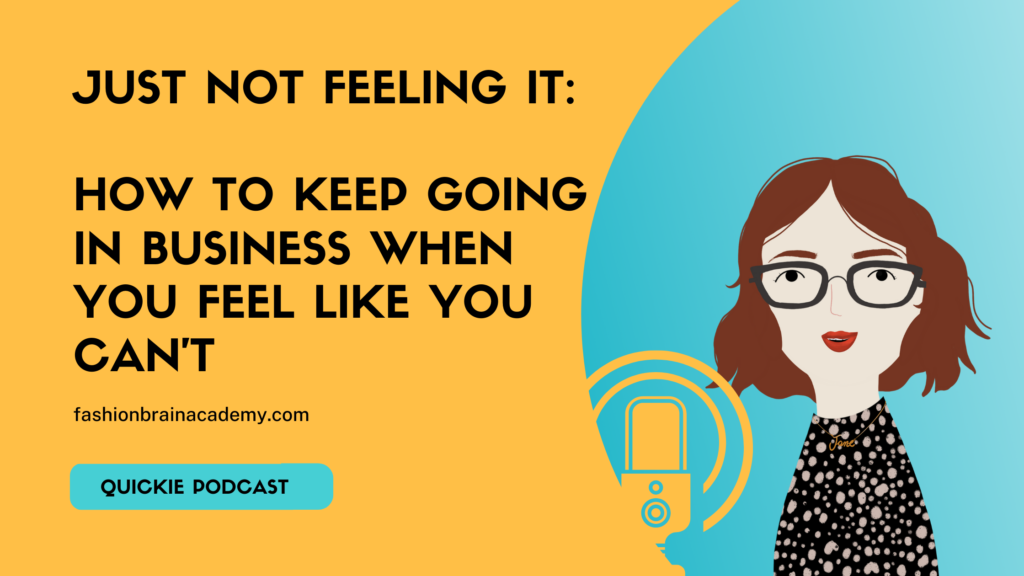 You wake up, and do NOT want to do the work. You think…I just can't. Not today.
But can you? Should you?
Where's the line between hustle and self-care?
Between "honor your body" and "just do the work"?
And if you're continuously not feeling it, is that a sign of a bigger issue that needs to be addressed?
This episode gives you practical tips for what to do when you're just not feeling it.
What you'll discover in this episode:
The important check-in when "I

just can't. I'm not feeling it" comes up for you

Prompts to help you through those days
An idea — that YOU get to make choices
Have a listen…
You can also listen on iTunes, Stitcher, Spotify, or Soundcloud
Mentioned in this episode & resources for you;
And remember…"Perfect is good but DONE is better."
xo -Jane