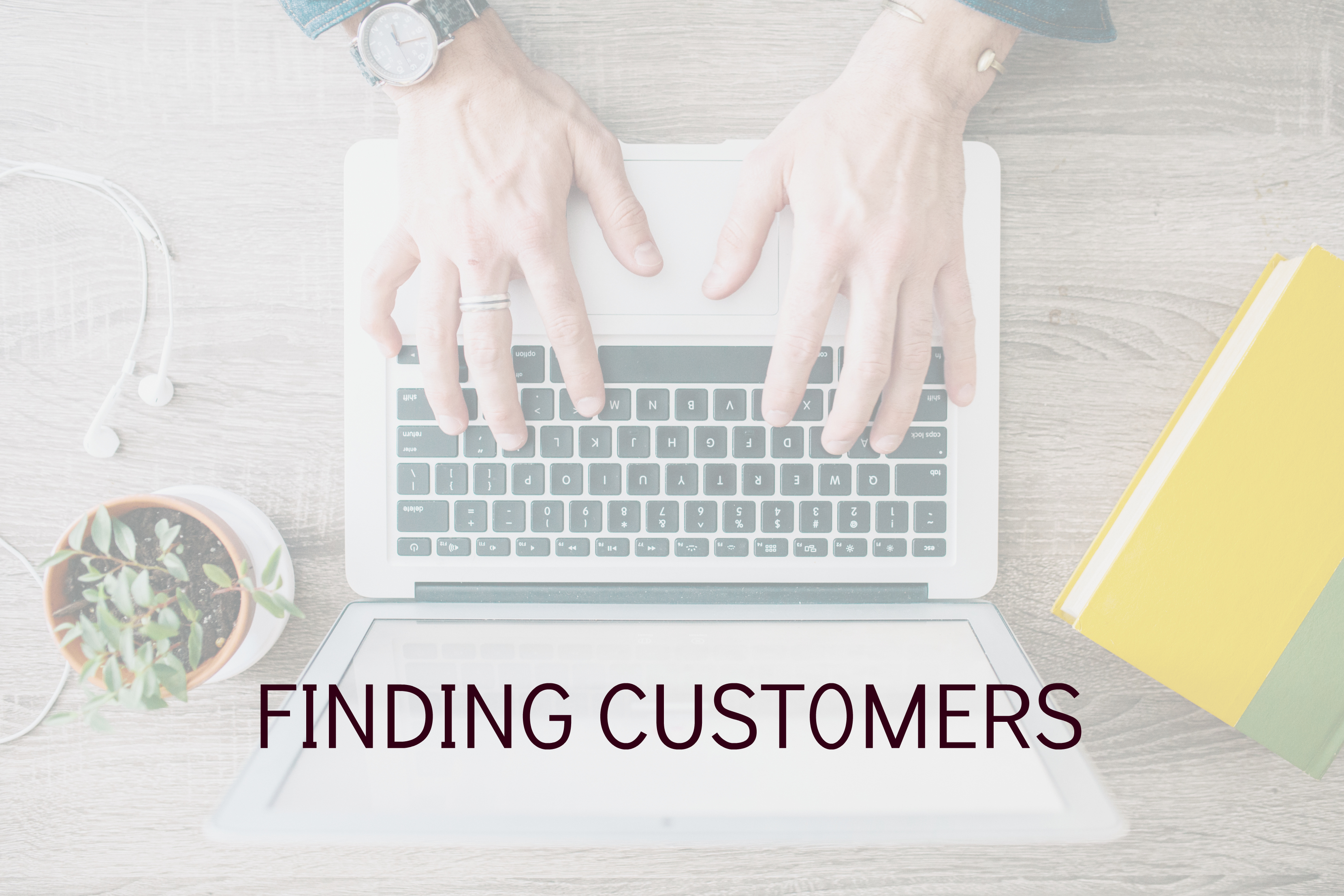 This podcast was originally posted as Podcast #2
How many times have you heard, "Ya know what you should do…You should just…"
And then they proceed to tell you about their uncle/cousin/friend/an article from Fast Company about the THING that's working now to get customers. And you! should! do! it! start! now! Periscope, Instagram, Influencer Marketing, Facebook ads, ayayayayaaaaaayyyyyy. 
So many choices — so confusing. This podcast covers a few of my favorite proven ways to find your "perfect" customer and get more sales. Some of them are simple and quick, some involve a commitment on your part. I really challenge you to listen to the info and try ONE of the suggestions mentioned to find customers. 
You can also click here to download the recording as an mp3 to any device.
Here's what I cover in this episode:
Why typical customer-getting advice is a waste of time
How "great feedback" is not about Facebook LIKES and compliments
Why looking at your competition can hurt you
Why you need identify your target market (really nail down the "WHO") before you can sell more – and no, it's not "anyone with money"
2 sneaky "old-school" ways to find more customers for your fashion business
Why it's not true that other companies have it all figured out – even though it looks like they do
The importance of staying in touch with customers and simple ways to do it
After you listen to the Podcast, please leave me a comment and tell me what you think! Thumbs up or thumbs down – I don't care. I just like hearing from you!
— Jane