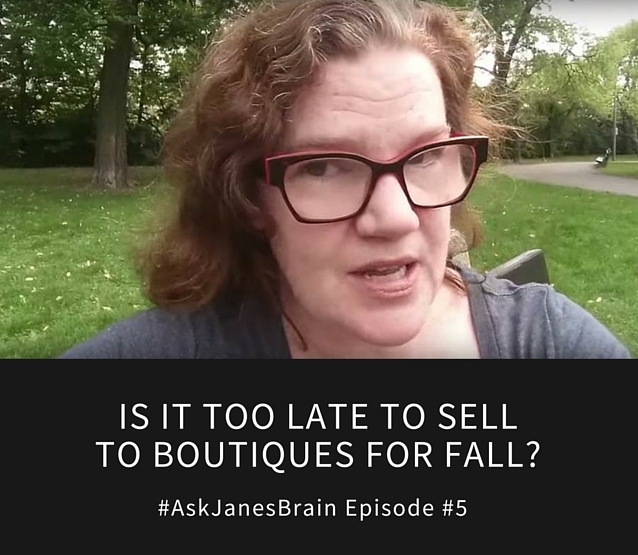 Do you still want to get your product into stores this fall? Today's video answers a question about whether it's too late or if you still have a shot and getting a retail buyer's attention. 
One important thing I didn't mention in the video…
If you sell accessories or gift items, you have a MUCH better chance of still getting into boutiques for the season. Jewelry and gifts are often purchased much closer to the season, while clothing typically has a longer lead time.
So tell me this… Are you still contacting boutiques for fall or holiday? How's it going? Leave me a comment below and fill me in, OK? Thanks for reading and watching, Jane