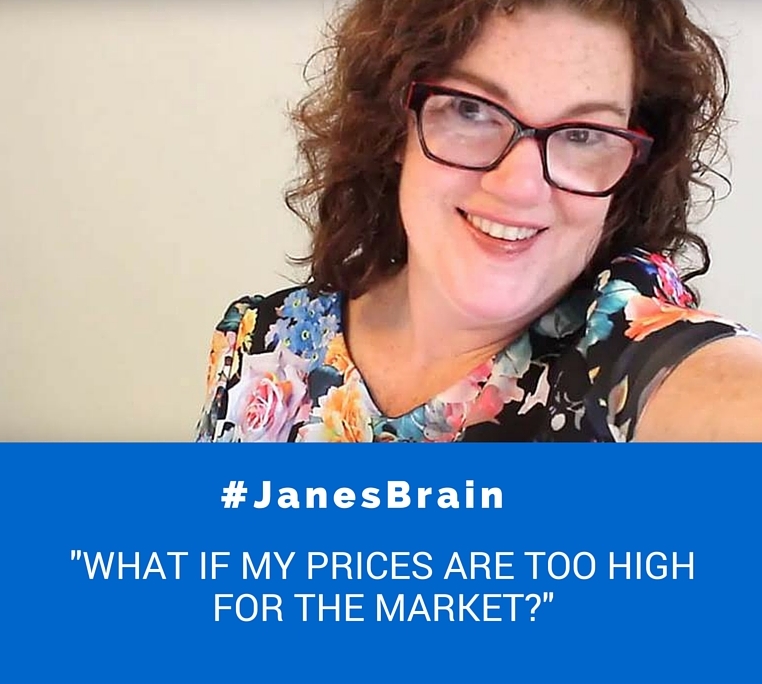 Today's video answers a questions from a NYC emerging designer, we'll call her M.B., about costing and pricing her luxury womenswear line.
Q: "Dear Jane,
I find all your information so helpful! Thank you for creating this well of knowledge, it is truly indispensable. I am a new designer in New York, launching a womenswear label for Spring. I am working with a great sampling factory in NYC and an embroidery mill in India. I'll be putting together linesheets soon.
My biggest problem is my prices. The sewing and embroidery costs put some of the prices through the roof. I'd like to sit with brands in the "advanced contemporary" price range, but my costs are too high, putting me at the "designer" pricepoint. (Taking into account production pricing, but with my current partners, not cheaper alternatives.) I've been advised in the past not to tell buyers a price that is unsustainable.
However, I do think there needs to be a match between price and quality and I just need to resolve it. I plan to look into cheaper production options in coming weeks, whether that is full package in India or a cheaper NYC factory. This is another chicken-egg question, since I would need to know the # of units to negotiate with the factories.
My question to you is: Do I lower the prices on my linesheet to what I want them to be… and then hustle to get them there? Or is that too risky?" Best, M.B.
A: Watch the video for the answer to M.B.'s costing question…
Whaddayathink about my advice for M.B.? Do you agree? Disagree? Have you struggled with the same costing & Pricing issues?
I want to hear from you!! Stop lurking and leave me a comment below – show me you're alive!! Thanks for watching!
Jane
P.S. If you want my "formula" for pricing your fashion line for profit, I have a course for that. You can grab it here.