I cannot tell you how many designers I meet that are frustrated about crappy online sales. I hear it over and over again.
And here's the thing, online sales of apparel and accessories are growing like CRAZY and expected to keep growing. Check out these numbers…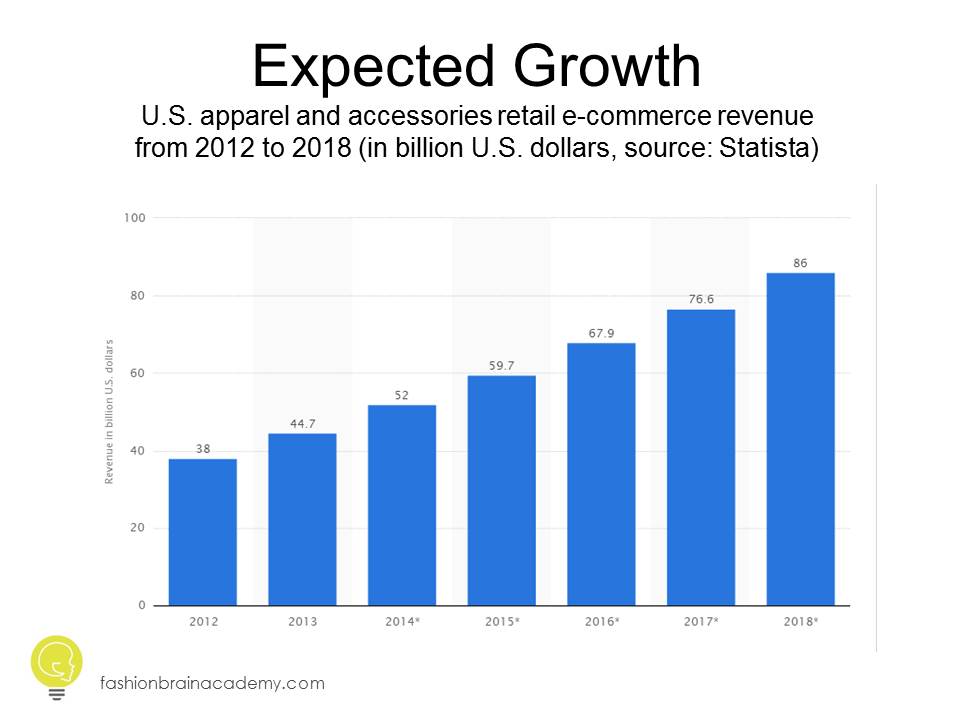 If you're not getting a piece of that action, you're missing out. If you're not online at all, it's time to think about joining the 2014's. And if you are already selling but not happy with your numbers, I can help.
I've invited Jennifer Rapp Peterson from IndieMade to share her secrets in a free LIVE online Webinar. She's cool, smart, and helpful and you'll love her.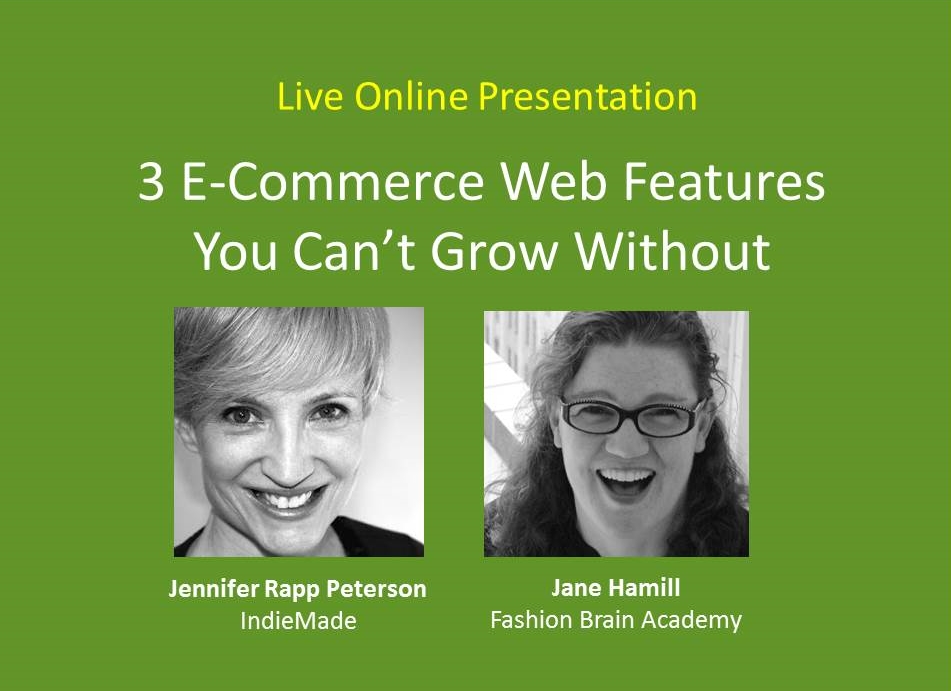 Click here to sign up now – it's free!>>>
 Selling online doesn't have to be that hard.
Whether you're a designer who wants to sell online, or you already have an e-commerce website which isn't cutting it, this webinar's for you.
During the Webinar, Jennifer Peterson of IndieMade.com will reveal:
How to design an e-commerce website for maximum sales
The simplest way to sell online
Easy strategies to generate even more revenue for your business
The single biggest mistake most entrepreneurs make online and why it kills your sales
3 E-Commerce Web Features You Can't Grow Without
Live Online Presentation (FREE)
Thursday, September 4th, 2014,
2:30 pm EST (11:30 am PST, 1:30 pm CST)
Your Hosts:
Jennifer Rapp Peterson of
IndieMade
and Jane Hamill of Fashion Brain Academy
Who it's for: Entrepreneurs who wants to start selling online and those who already have e-commerce but want to sell more
"See" you there!
 Jane
P.S. Jennifer is also giving away a freebie download to everyone who attends the online presentation so don't miss it!