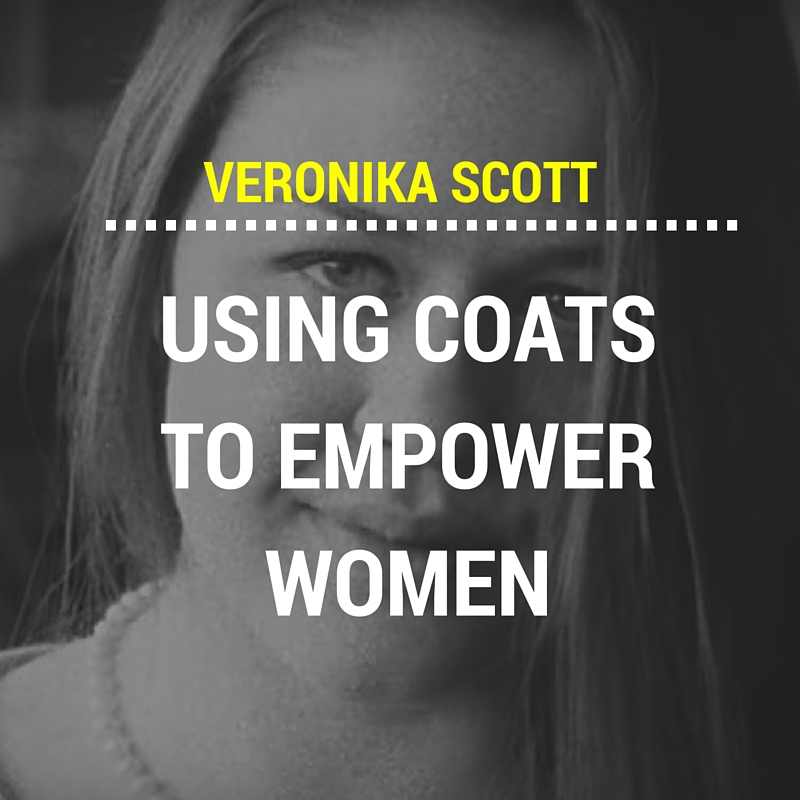 Picture this.
You're assigned a project in college to design something that will "fill actual needs".
You're doing research at homeless shelters so the first item you design is a coat that can be used as a makeshift sleeping bag too. Then you take it further and start producing the coats using sewers who were once homeless.
And then… Lo an behold, just when you think you're doing something great, someone form the homeless shelter yells at you – YELLS AT YOU, to say, 
"They don't need coats, they need JOBS!"
SO THEN you start a factory where you hire the homeless women and give them jobs and self-esteem.
How much of a ROCKSTAR would you be??
You'd be a rockstar named Veronika Scott and the whole story is in this video. It's one of the most heartwarming things I've ever seen.
Veronika's story is one of many inspirational stories of the One Step Closer Project by Gap.
It's great to see companies – big and small – with initiatives like this one. Would you share with me your favorite example of a business doing GOOD for the world? Please include a link if you have one in the comments below and let's share the love and the goodness!
Sincerely,
Jane