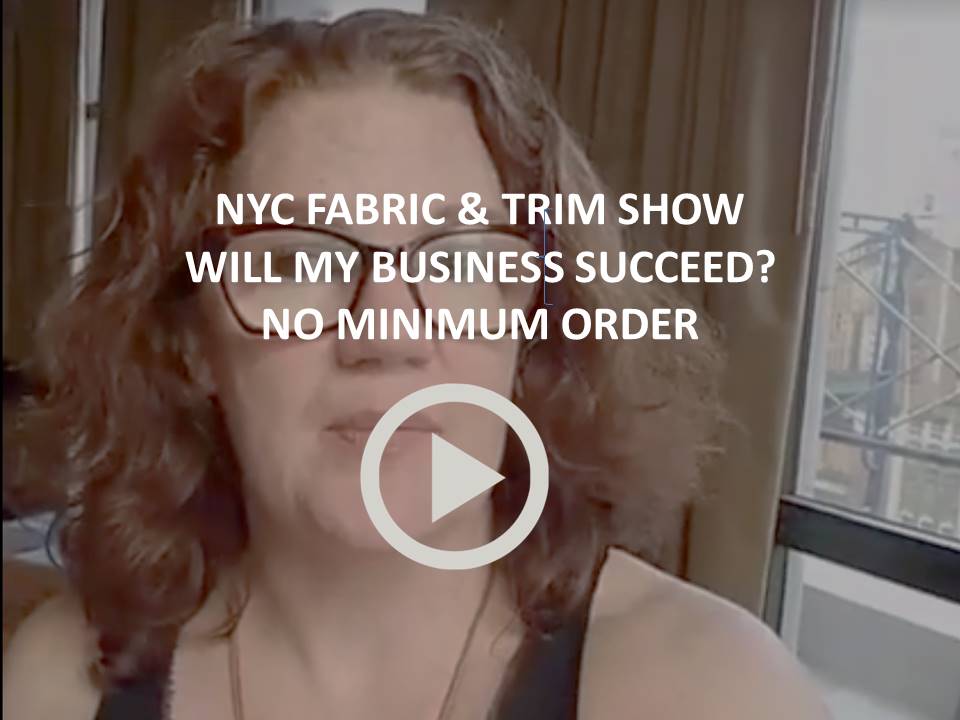 I got back last night from doing Seminars at the DG Expo fabric show in New York. The best part of an event like that is meeting all the rockin' entrepreneurs, hearing their stories, and helping them in any (and every) way I can.
I can't tell you how fun it is to be part of the journey of a small business owner as they go from an idea in their head (that's often difficult even to explain) to a real-live viable product business. It's a spectacular experience and an honor to be part of that journey.

I may or may not have just felt a tear (could be allergies).
Anyway, this video was shot LIVE the day the vendors were setting up – right after my first Seminar of the show, "9 Steps to Launching a Fashion Line". (Register for the online Webinar version by clicking here – it's FREE.)
Here's what's in the video:
My brutal mistake about pricing my clothing line 2 days before launch date
How to reduce your risk as a startup by NOT carrying too much inventory + 2 examples of companies doing it
The dude who asked me 3 times – how do I know if my business will work? I can't afford to spend a year testing it out
A great fabric resource that will happily send you swatches and color cards, let you order sample yardage, and has no minimums. Thank you Gordon Fabrics! 
Enjoy the video! You can also watch it the way I shot it, right here on Facebook.
Jane