Three Email Marketing Ideas to Help You Sell More Products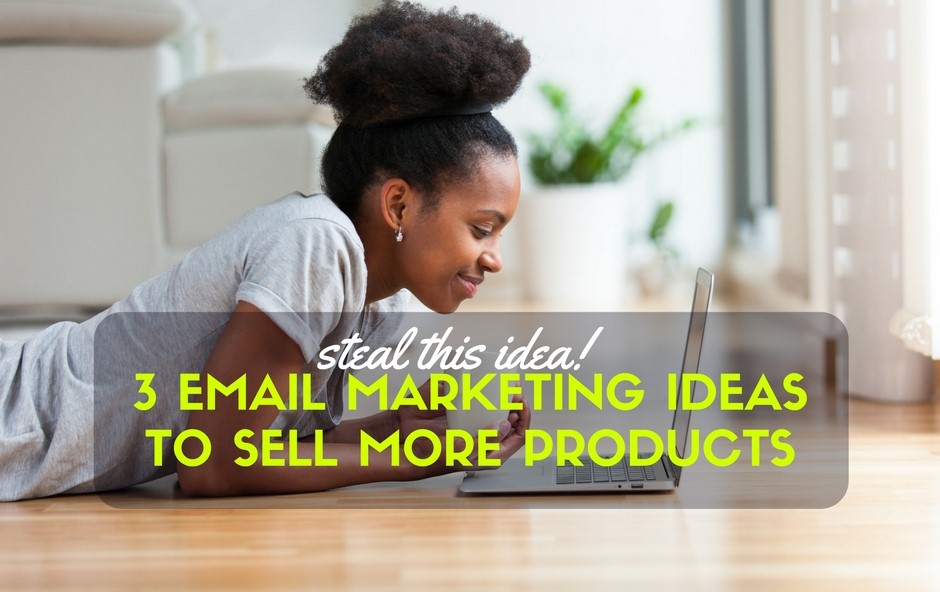 I'm doing something new today, called STEAL THIS. I'm finding examples of fantastic marketing and sales strategies from around the interwebs and the world, and sharing them with you. The goal is to inspire you to take these ideas and bedazzle them into your OWN ideas for your own product business.
It's not my intention for you to actually STEAL these ideas and duplicate them exactly. Duh, that's a baaaaaad idea. What I want you to do is watch the video, see the examples, and then ask yourself…
"How can I use this for MY business? How creative can I get to try something different with my marketing?"
So here's the first STEAL THIS video. I hope you like it and if you do, let me know in the comments below. If I get enough feedback, I'll make you some more videos, OK? 
In the video, I ask you 2 questions:
1) Do you like this style of video and the casual style of teaching? Do you want more like this? LEAVE ME A COMMENT BELOW and let me know – thumbs up or down. Either way I just love hearing from you.
2) When are you going to send out your NEXT email? What did you learn from this video that you can use for YOUR business?
I can't wait to read what you write in the comments. If you're a lurker – STOP IT!! Leave me a comment now and show me you're alive! As always, thanks for watching and reading,
Jane