Momentum Group Coaching
MOMENTUM is a A No-Fluff 90 Day Mastermind Group Designed to Help You Stay on Track, Grow Your Business, Reach Your Goals, Get Answers to Your Questions, Build Your Audience, Sell More, and Have a Happy Life
Momentum is for established entrepreneurs who want support to sell more. "20 Up" Marketing is a pre-requisite for this Program. 
We start FEBRUARY 10, 2016!
Watch this video to see what Momentum is like:
The Goal of this Group:
To help you stay on track and focused
To help you get honest answers when you need them (from a trusted source)
Stay motivated and accountable
Get a simple, clear, achievable PLAN in place for your business
Connect with other designers and share resources, build your network
Avoid BSOS (bright shiny object syndrome)
Build your business momentum, sell more, sleep better, and have a happy life
What You Get:
Live group coaching call and Q&A with Jane (every other Wednesday)
Regular "assignments" to keep you on track
Action Steps you can take each week for social media and building your audience
Private Facebook page for 24/7 access and interaction with other designers to share resources and ideas
Recordings of all Sessions so you never miss a thing
Monday Motivation videos to keep you excited and accountable
Other details:
Regular "Assignments": I'll give you simple homework assignments to keep you on track and accountable. These will be bite-sized steps so you won't feel overwhelmed.
Monday Motivation Videos: Every Monday I'll post a quick and simple video in our Private Facebook Group. Past Momentum members LOVED these simple but powerful videos.
Designer "Hot Seats": Every other week I'll pick one designer to feature and coach. This is the #1 "most requested" part of Momentum.
New Session Start Date: We start February 10th, 2016 and run for 90 days
Live Sessions: Live Calls with Jane and the group are every other Wednesday at  1:30 pm CST Chicago time (2:30 pm CDT, 11:30 am PDT. 7:30 pm GMT London)
Complete Session Recordings: You do NOT need to attend the Sessions live. You will get the full recording 24 hours after the live Session.
You can also submit a question before the Coaching Call to be answered during the live Call.
Who it's For:
Momentum is for you if you're actively selling and marketing your product. Your product should be ready to sell and you have some sales – or many sales – under yoScur belt. This Program is for you if you want to be more productive, stay accountable, and achieve your goals faster.
Who it's NOT For:
It's NOT for you if you're still in the planning or startup stage of your business. If you're still developing your product and aren't already selling it, this Program will not be a good fit for you and I suggest you check out this and this instead.
NOTE: To enroll in Momentum, you must have already taken the "20 Up" Marketing online course or take it at the SAME TIME you are doing Momentum. The Momentum Program focuses on accountability and action with your business and there is a particular focus on MARKETING. If you don't have a solid base of sales and marketing knowledge, Momentum will not be as useful for you.
What Momentum members are saying…
"It has been an incredible experience at just the right time for me. When I started, I felt like was spinning my wheels. I had a lot of information, but I didn't know what to do with it. Now I feel more like a "real" business owner. The other thing is that no one is afraid to share their resources; it's like there's a feeling of abundance amongst the group members – that is so refreshing.  I also feel like Jane is as invested in our success as we are." – Scottie Kersta-Wilson, Image Diary
"My favorite part about Momentum was the way Jane listened during our live calls. Her patience is magic with everyone! She is good at this!" – Monica Lee, Smart Creative Women
"My website is getting better, my social media is actively engaging my customer, I'm more confident about my goals because I've planned out how to accomplish them. The goal setting and working the goals into the calendar have been HUGE for me." – Ellie Day, Ellie Day Collection
"This Program has helped me get on track with my marketing and improve my website. The private Facebook page gives a lot of support – it's great knowing you are not alone! The group has also reminded me that it's OK if I can't do everything. I love working with Jane and I'm planning to sign up for another round of Momentum!" – Heidi Kelly, hkellydesigns.com
"I appreciated all the wealth of information being shared in the Program. I liked the surprise bonuses. I loved to be able to ask questions live. I liked that Momentum forced me to stay focused." – Oxana Nacu, oxygemfashion.com
"When the announcement about Momentum came, I was excited to hear of it. I wanted to work with Jane and get some answers and this program offered Jane's services to me for a minimal investment. Well worth it. The extra information and opinions of the other members on the private Facebook page was a big bonus." – Janette Hanna, Smart Bird Clothing.
Want a taste? Here's a video clip from the Program:
The Schedule:
We start Wednesday, February 10th , 2016 and run for 90 days
All LIVE Coaching and Accountability Calls with Jane and the Group are on Wednesdays at 1:30 pm CDT – Chicago (2:30 pm EDT – NYC, 11:30 am PST – Los Angeles. Hot Seat videos are pre-recorded and released every other week.
What if I want the online "20 Up" Marketing Course PLUS the Momentum Group Program?
You can sign up for both at the same time 
"20 Up" has rolling admission so you can start right away
"20 Up" Marketing is the basis of many topics discussed during Momentum
"20 Up" is self-paced, all online – you can start any time and refer to the material as often as you like
Scroll down this page for the link to purchase Momentum and click here to sign up for "20 Up" Marketing Course
Momentum Program: One payment of $399

or…
Momentum Program: Three payments of $145 each

As soon as you register, you'll receive a separate email with your "preview" assignment (so you can get started right away) plus full Program access details (please allow 5 – 30 minutes).
Our first Session is Wednesday, February 10, 2016 at 1:30 pm Central (Chicago) time. No worries if you can't make it LIVE, you'll get the complete recording and Sessions Notes within 24 hours of the live online session.
Who's Leading this Group?
Jane Hamill, founder of Fashion Brain with 20+ years in the Industry.

Here are a few of Jane's highlights…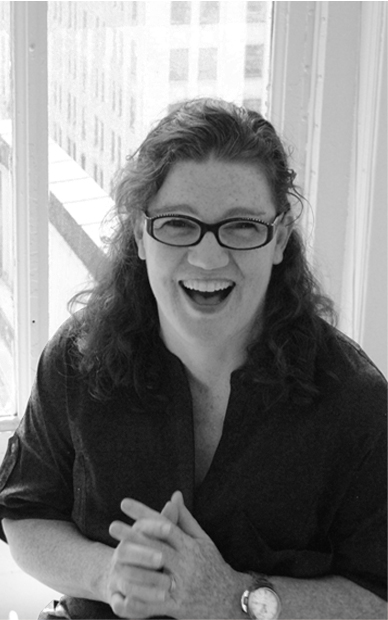 Designed the Jane Hamill line for 14+ years and owned her boutique for the same time period (cleverly named Jane Hamill)
Sold the Jane Hamill line in her shop and wholesale to Marshall Field's, Mark Shale, Bloomies by Mail, Saks Folio, numerous specialty stores
The Jane Hamill line was represented in 5 showrooms across the country
Designed a line of bridesmaid dresses called Dress Fancy
Got great press over the years including CNN, FOX national TV, InStyle, Lucky, Chicago Tribune, McCall's, National Public Radio
Did an essay for NPR's This I Believe series – also in the book of essays. The topic? Barbie, of course. Click here to read more.
Sold design biz and retail store in 2007 – 14 years and 2 kids later
Started consulting with retailers in 2007 (with Retail Mavens) re: inventory control, cash flow, open to buy #'s, marketing their business
Started Fashion Brain Academy and Jane Hamill Consulting in 2009
Helps designers through online courses, group coaching and mastermind Programs, private coaching, and public speaking.
Director of Design Education at the Chicago Fashion Incubator
Adjunct faculty at Columbia College – Fashion Studies Department
Enough, enough…learn more about Jane here.
Where you've seen Jane's work…

You Don't Have to Do it Alone
"Entrepreneurship can be a struggle, but you don't have to go through it alone. Knowing who to turn to when you need advice will help make the lows more bearable. When co-founders and investors may be unable to help, try to seek out an experienced entrepreneur distant enough from the business to offer the advice you need (whether it's personal or professional)." – Tyler Arnold