What's Possible for You and Your Business in 2022 (Part 2)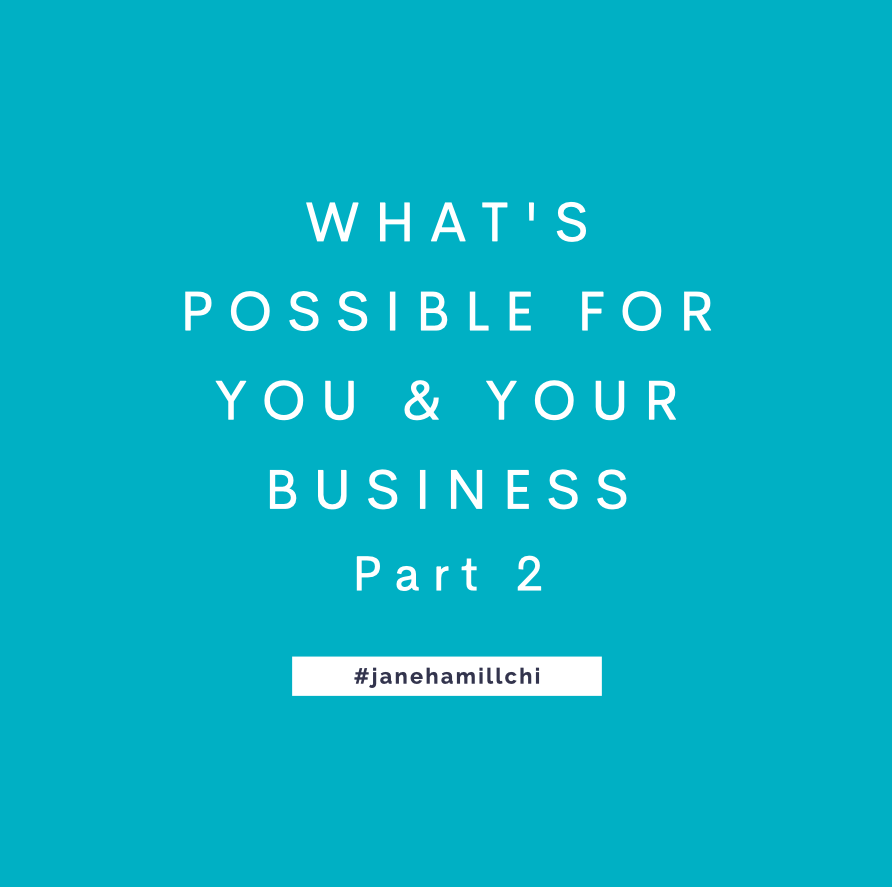 If you haven't listened to Part 1 of What's Possible,  go here.
When you're running the day-to-day of your business, it's hard to stay in a place of possibility.
Orders coming in (or not)…
Orders getting shipped (or not)…
Keeping up with the cluster f**k that is social media…
Watching your cash flow…
Head down working. But…
"You can't see the picture when you're in the frame."
Sometimes you need a fresh perspective.
Today's episode reminds you of what's possible in business. 
And in life.
And you'll hear 2 great examples of badass entrepreneurs and exactly what they're doing to get stuff done – even when life throws a crap-ton of trouble at you. 
One is getting sales while dealing with chronic illness.
Another who just hit a million dollars in sales
Have a listen to the podcast below.
You can also listen on iTunes, Stitcher, Spotify, or Soundcloud
Oh!! And if you need a simple, do-able PLAN for 2022 – one  that you'll actually stick to…
We can do it together.
The full recording of the LIVE PlanJam Workshop is ready for you!
It's all inside The Club.
 Mentioned in this episode: 
Want to Work Together?
If you want to make more money with your emails and need a bigger audience for your product-based online shop, join The Club. Consistent marketing means consistent sales coming in.
If you want to launch a profitable clothing line, we have a program for new designers, called Launch a Line. It's a step-by-step course that gives you the blueprint to a successful business so you don't waste time & money on unnecessary newbie mistakes. 
I love hearing from you!
What's your ONE main takeaway from today?
And remember…Perfect is good but DONE is better!
xo -Jane