Tips for Buying Wholesale Fabrics for Your Clothing or Accessories Line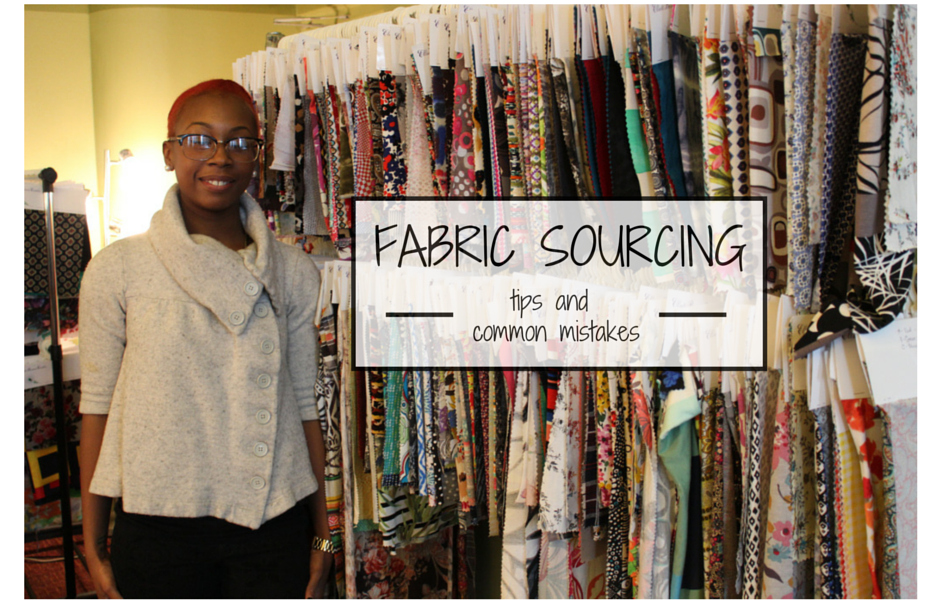 This post has been updated for 2021 from the original version. 🙂
For over 14 years I had my own womenswear wholesale business as well as a retail store in Chicago. I designed most of the clothing in my boutique and the BEST part of my job was sourcing fabrics for my line.
There's something awesome about seeing the delivery truck pull up with fresh rolls of sample fabric. It's better than Christmas & my birthday and a spa day wrapped together.
I made a lot of mistakes with my fabric sourcing and I see even more made by the new designers I work with at Fashion Brain. The "fabric sourcing problem" is one of the main reasons I created the fashion startup online course.
Let me ask you something…
Does buying fabrics for your startup fashion company at wholesale prices feels like an "insider business"? Ummm hmmmm.
That's because it is. You can't just Google up everything you need (but this free fabric reportwill get you started) and most designers don't share the info with you.
I put together a list of the top 5 mistakes startup fashion designers make with fabric sourcing.
1) Not Understanding the Need for Continuity
This depends on how you sell your collection. If you plan to sell wholesale (to retailers and to other online boutiques), you need to source sample yardage first and then go back to the vendor to buy production yardage. A big mistake is to use a certain material for your sample collection, show your line to retailers, take orders, and then NOT be able to order more fabric for production. Trust me, it's a tricky little game when you have a small business and you're ordering small yardage.
I can't tell you how many times I meet new designers who are shocked that a specific print they sourced 4 months ago is not available for re-order at the exact moment it's needed for their production run.
2) Buying Fabric Without a Plan to Use it
Ordering fabric you love because you know you'll use it someday even if you don't need it for anything now is a bad idea. It ties up your cash, takes up space in your studio or spare bedroom, and adds the mental stress of "oh crap I need to use that fabric because I already paid for it."
3) Assuming Sample Yardage Will Be the Same Dye Lot as Production Yardage
I've made this mistake more times than I care to remember. It took me about 9 years of running my apparel business to truly understand that coordinating fabrics was much better idea than trying to match them perfectly.
For instance, I remember a beautiful velvet burgundy I was using for the bodice of a dress. I wanted the skirt to be the same shade – but in chiffon. I found a great chiffon, the fiber contents matched, and I ordered it up. Boom – the sample was perfect.
I sold a truckload of them wholesale (I used to sell to all over the country, including to Bloomingdale's and Saks )and happily ordered production yardage. You know how this ends, right?
The production yardage of the velvet looked exactly the same as the sample (thanks, Wimpfheimer). The chiffon? A nightmare shade that clashed completely. Luckily, it was chiffon – an easy fabric to source wholesale. So I chose another color that coordinated – more like a dusty rose – and improvised. The dress was still cute and I shipped it a little late. I lost business for being late plus I lost money on the original shade of chiffon I ordered, but it wasn't a total disaster – the dress was still cute. Lesson learned.
4) Not Checking Fabric Rolls for Quality
This one is very easy to fix. Most of us do it like this…
We receive fabric for production
We cut a little swatch from one of the rolls, but don't open all of them and check them thoroughly (who's got time????)
Then by the time we cut into the rolls for production and find issues or flaws, it's been 45 days and the vendor won't do anything for us.
Chaos ensues
To avoid this issue, I paid extra to my cutting house for them to unroll and re-roll my yardage when it was received. They checked for damages and inconsistencies in the fabric. Some cutters and sewing contractors have machines that do this. My cutter would occasionally do it by hand if the quantities were small.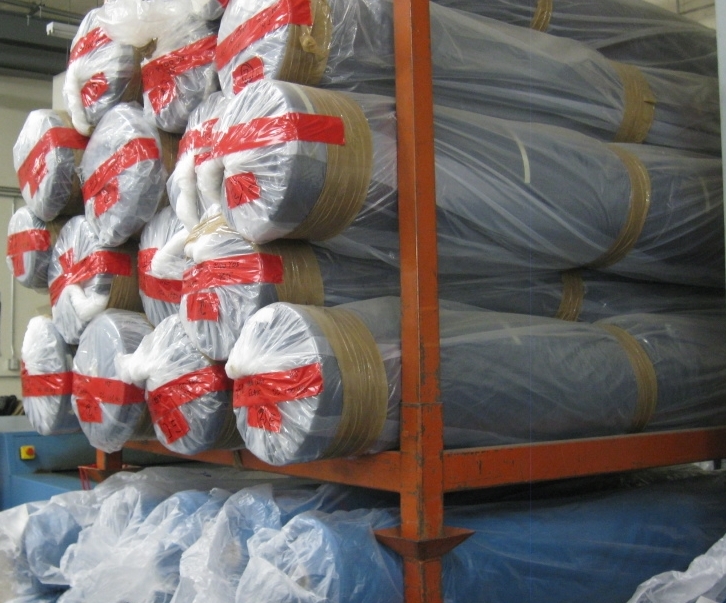 The Single Biggest Wholesale Fabric Sourcing Mistake
And the worst possible see-it-every-day-pain-in-the-arse #1 most common fabric sourcing mistake…
5) Looking for the Holy Grail of Fabric
This one's a doozy. I have personally wasted more time on this one than I care to remember. And I sure as heck spend a lot of time in my Launch a Line online course trying to explain it to new fashion entrepreneurs. 
Here's how it usually goes…
Having the idea of the perfect fabric in your mind and going out to source that exact thing. Then after 5 months of searching you start to wonder what kind of a messed up business is this that your perfect fabric cannot be found.
Anywhere.
At least not in quantities you can handle and a price you can afford.
Maybe it can be custom ordered in China for a minimum of 3000 yards, but that's not helping you very much.
And here's what I hear all the time.
"But I bought this piece at JoAnn Fabrics. Are you telling me that NO ONE can get this for me for less than 3000 yards?"
"But I see this fabric all the time at places like H & M/Bloomingdale's/Target. It's nothing really that special so I'll keep looking – I'm sure it's out there."
What You Can Do Differently
First, I suggest you work things backwards. Rather than have the perfect fabric in mind and go searching for it, go to fabric vendors and see what's available. This means finding fabric vendors that offer minimums that work for your brand. Once you see what's available in your price range at quantities you can handle, you can begin.
I suggest you design your collection around what fabrics and trims you know you can actually get.
In your first few seasons, you could consider keeping your fabric choices fairly simple – and easy to source – and get really creative with trims, topstitching, design. Trust me, your life will be so much easier and your production so much smoother.
Now it's Your Turn
I have a question for you – pick one and answer it in the comments below, will you please?
Tell me your worst nightmare fabric story and what you did about it 😱😱😱
Give me your #1 best tip about fabric sourcing – the thing you wish you knew when you started but didn't.
As always, thanks for reading!
Jane