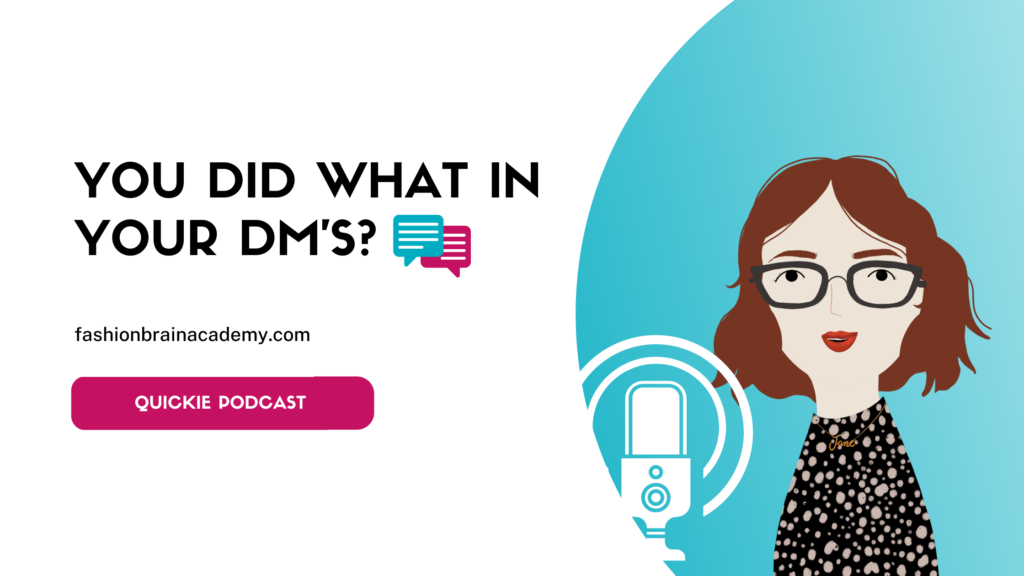 Here's another quickie episode for you! Today, I'm talking about something you should never, ever, EVAH do in your DM's on social media
I recently got a DM on our business Instagram account from a small company that struck me as a bad idea.
It focused on the EXACT opposite of how to get someone interested your product.
This entrepreneur's idea of why people should buy their product is something I totally disagree with. 
What you'll learn:
What you shouldn't say in DM's
One thing potential customers don't care about 
How to make better relationships over DM's
Have a listen…
You can also listen on iTunes, Stitcher, Spotify, or Soundcloud
Mentioned in this episode.
And remember…"Perfect is good but DONE is better."
xo -Jane