Podcast #14: Pricing and Fear of Charging What You Deserve with Tom Buford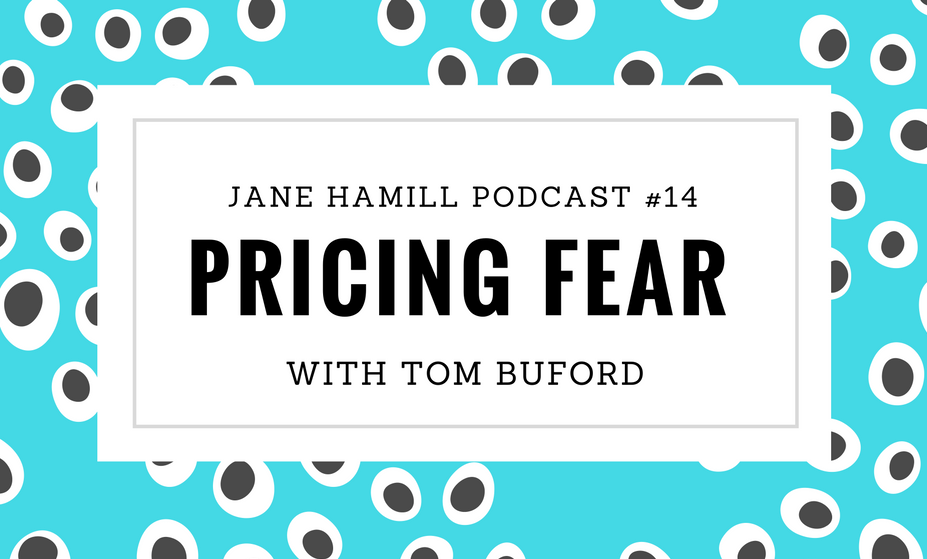 This week we're talking about pricing your product or service with my awesome guest Tom Buford or Tom Buford Marketing. Specifically, about the FEAR of pricing. And the voices in our heads that say…
Who would pay that for what I do?
If I price it like that even I couldn't afford my own product
I'll start with this low price and raise my price later after I get a following
What if nobody buys? I better price it low just in case
All of these pricing fears are real – and they can be devastating to your business and your bottom line.
To listen on iTunes, click here.
About Tom Buford…

I have worked with Tom for a few years now and he'a a great guy and a terrific marketer – and he's actually MY Coach. His main topic is "Charge What You Deserve" and he offers courses and coaching on the subject. He's also in the process of starting his own podcast all about charging what you deserve and why so many of us undervalue our work.  Tom helps his clients simplify their businesses and get their message to the masses using effective marketing strategies so that they can serve more people, earn more money and live a better lifestyle. Check out Tom's site here: http://tombufordmarketing.com/
Was this podcast helpful to you? If it was, click the LIKE button and share it with your friends. And tell me this…  What did you like about it? What made your ears perk up? And if you have a specific story (or advice) about pricing, please share it in the comments below.
Also, if you need help pricing your product, we have a course for that. "Costing and Pricing Your Product" teaches you what goes in a cost sheet and what to leave out, markup  and gives you a Costing TEMPLATE with pre-filled formulas to use as your own. The course is all online and at your own pace, available now.
As always, thanks for reading and listening!
Jane